"Peace Rose," Rose Oil with Hand Built Grunge Frame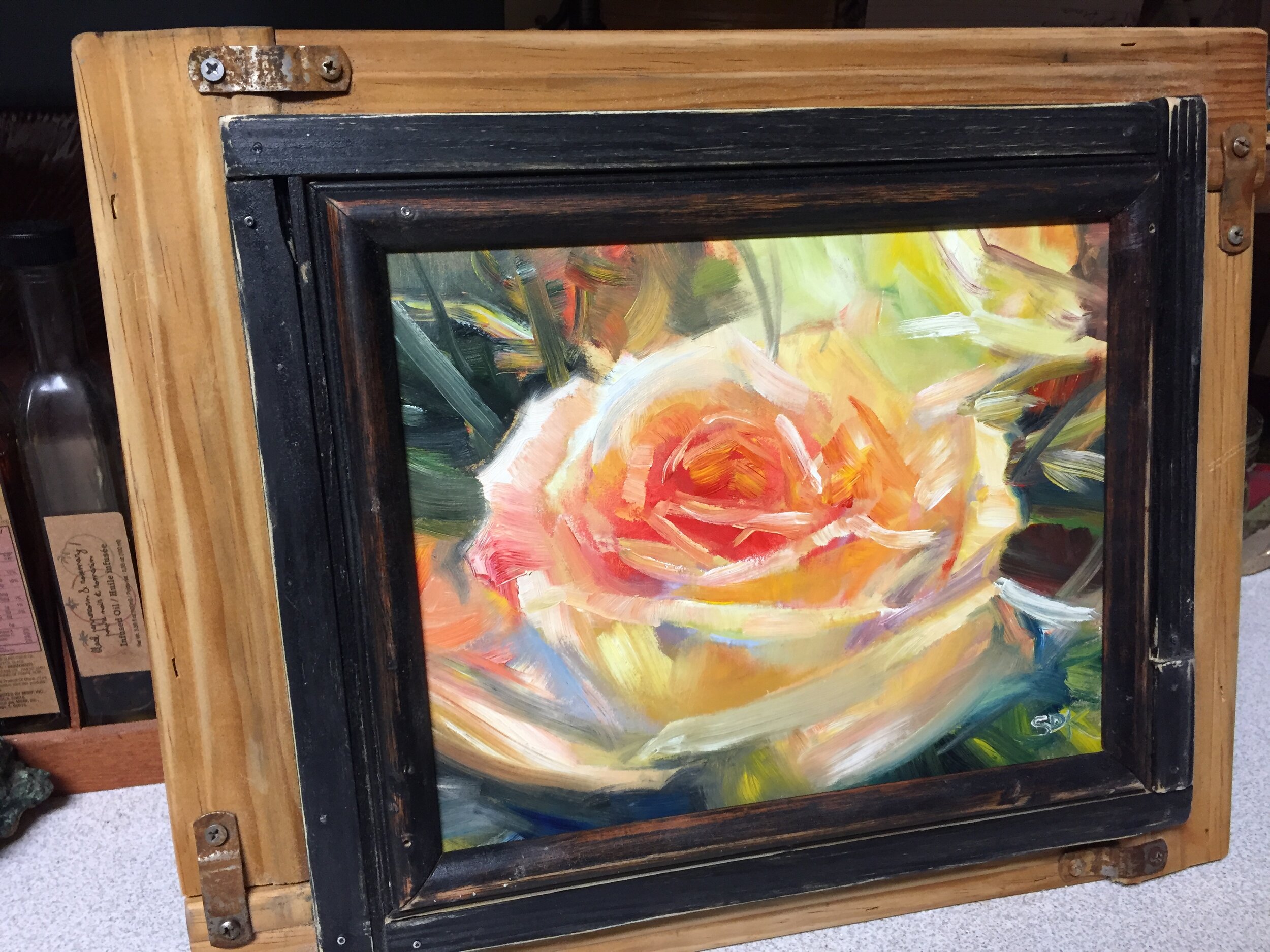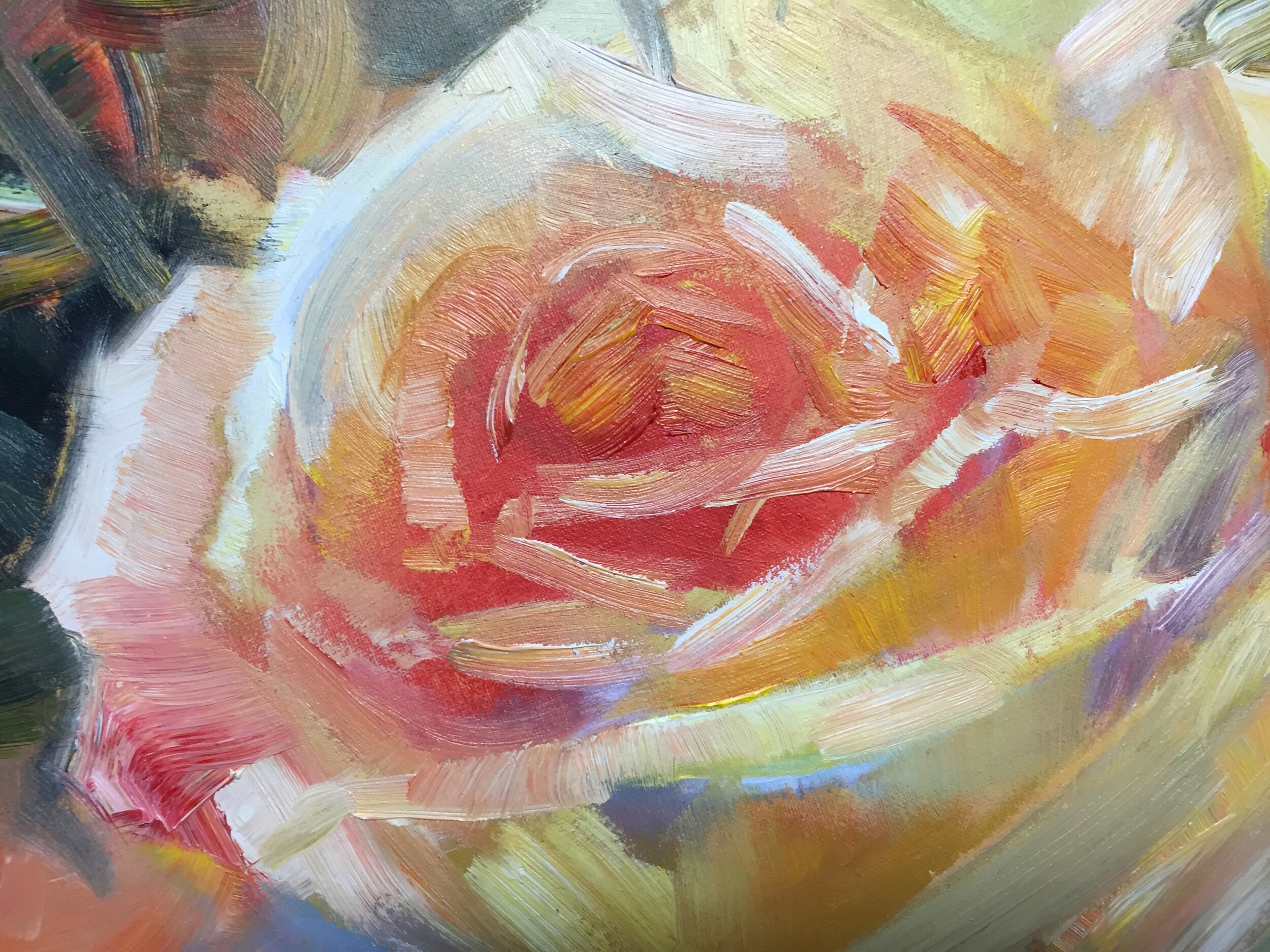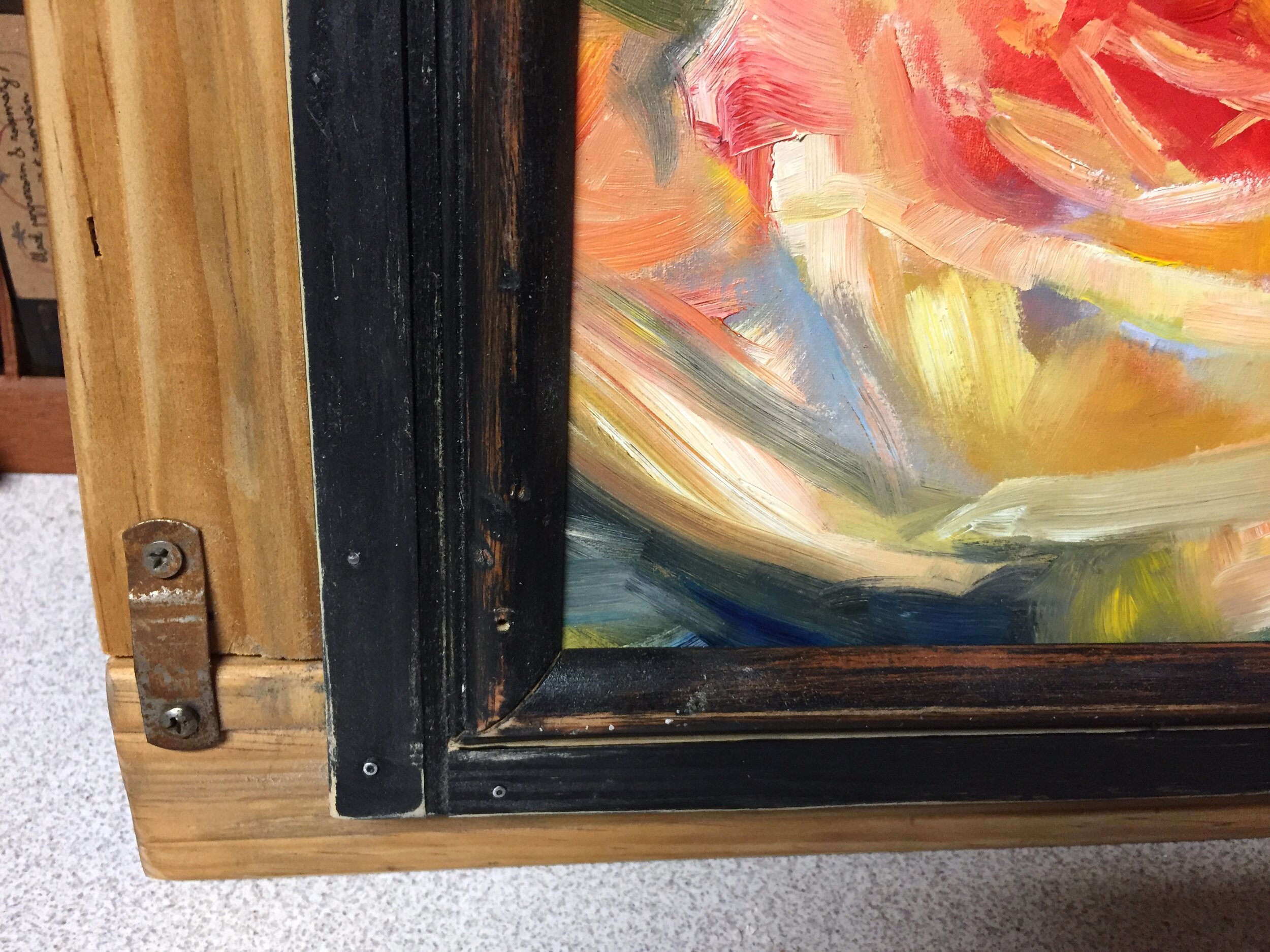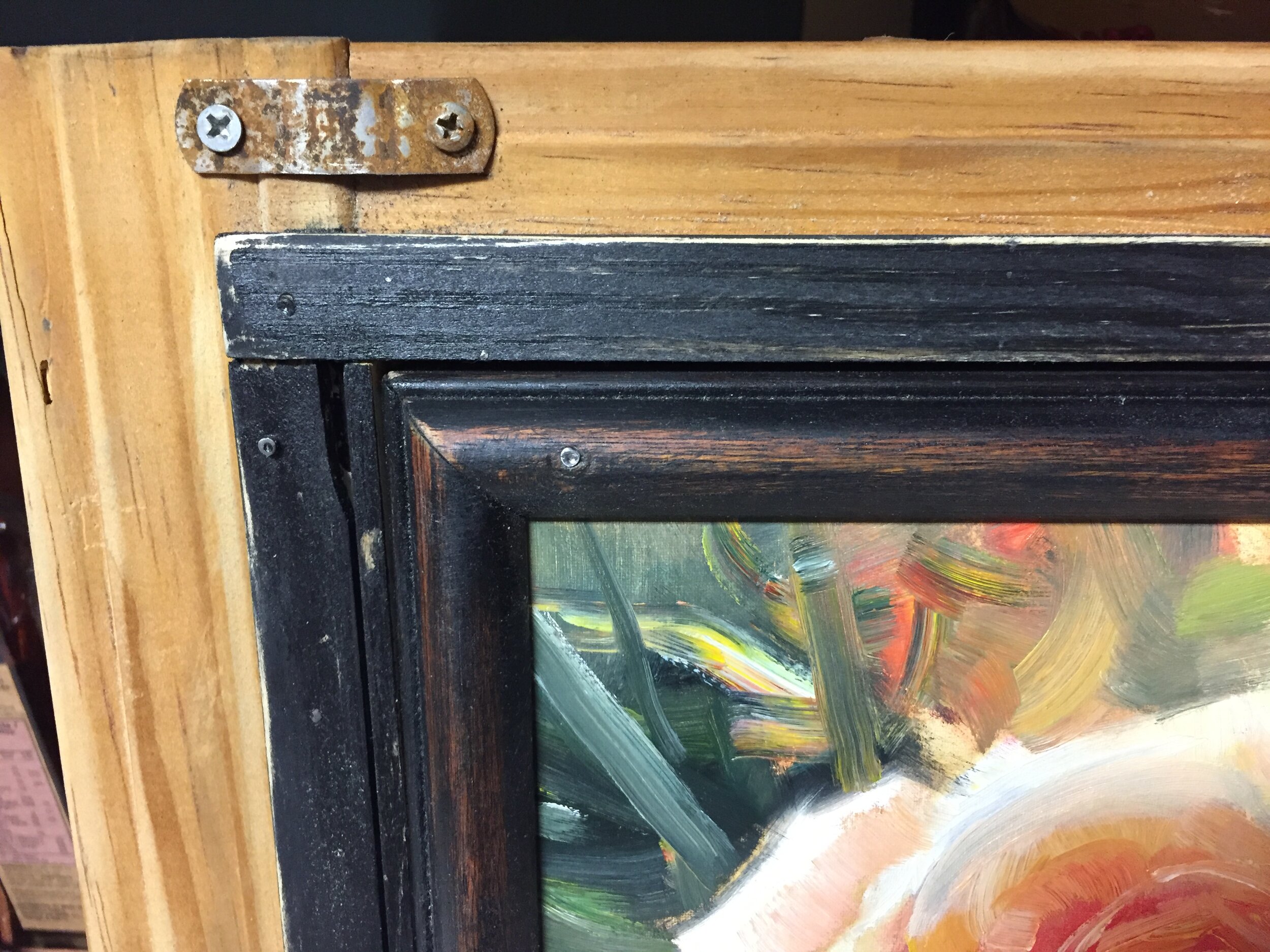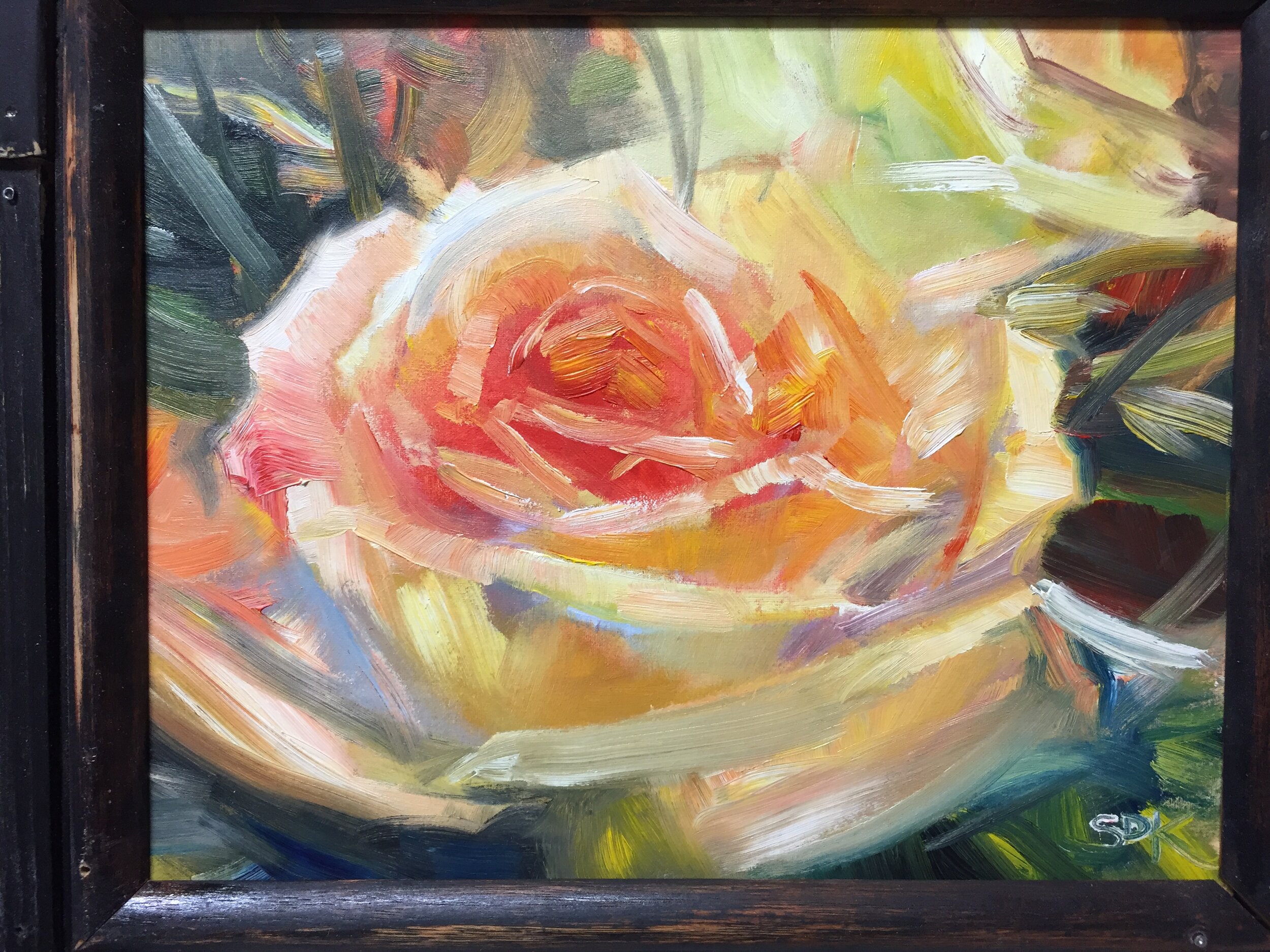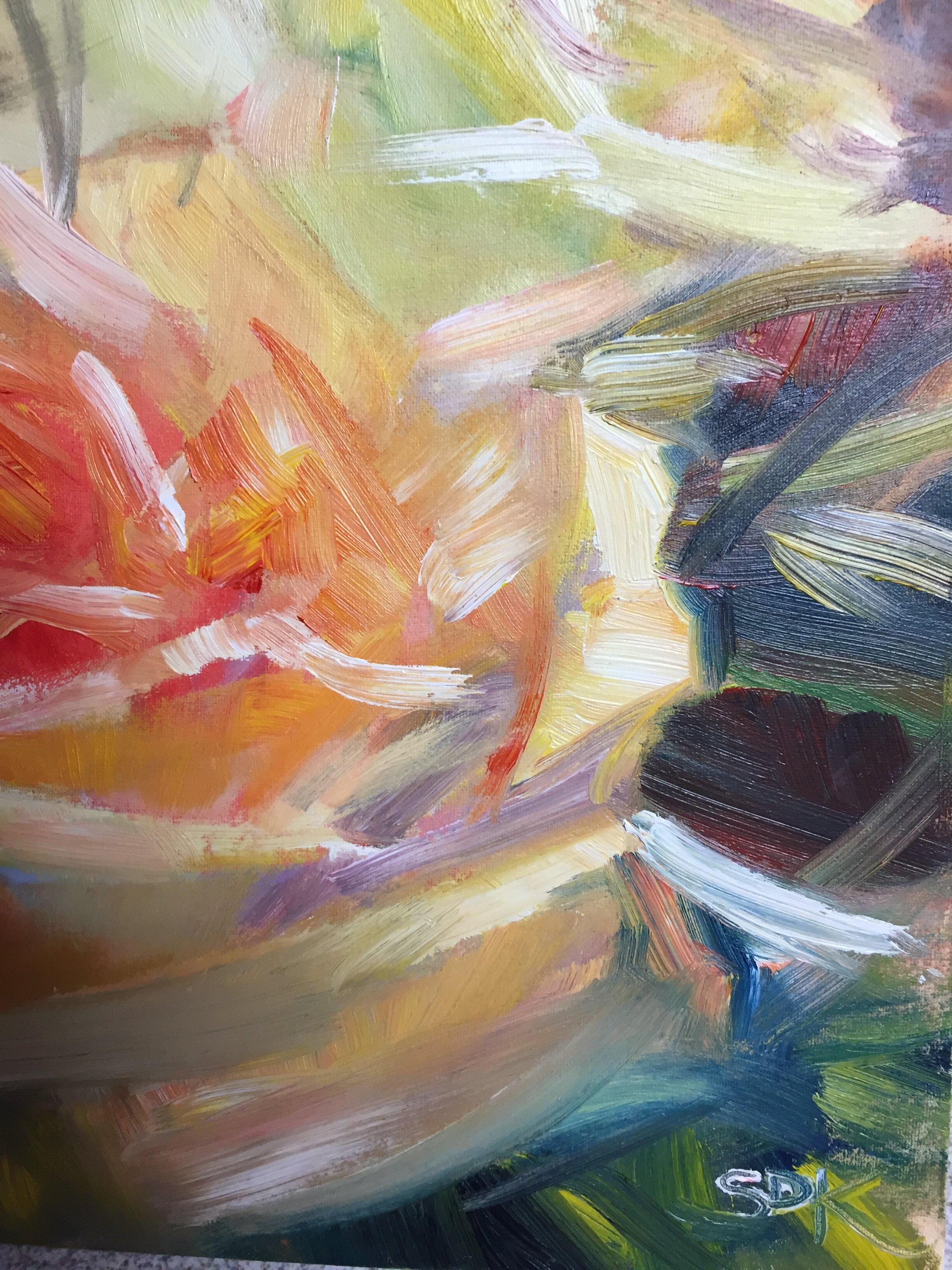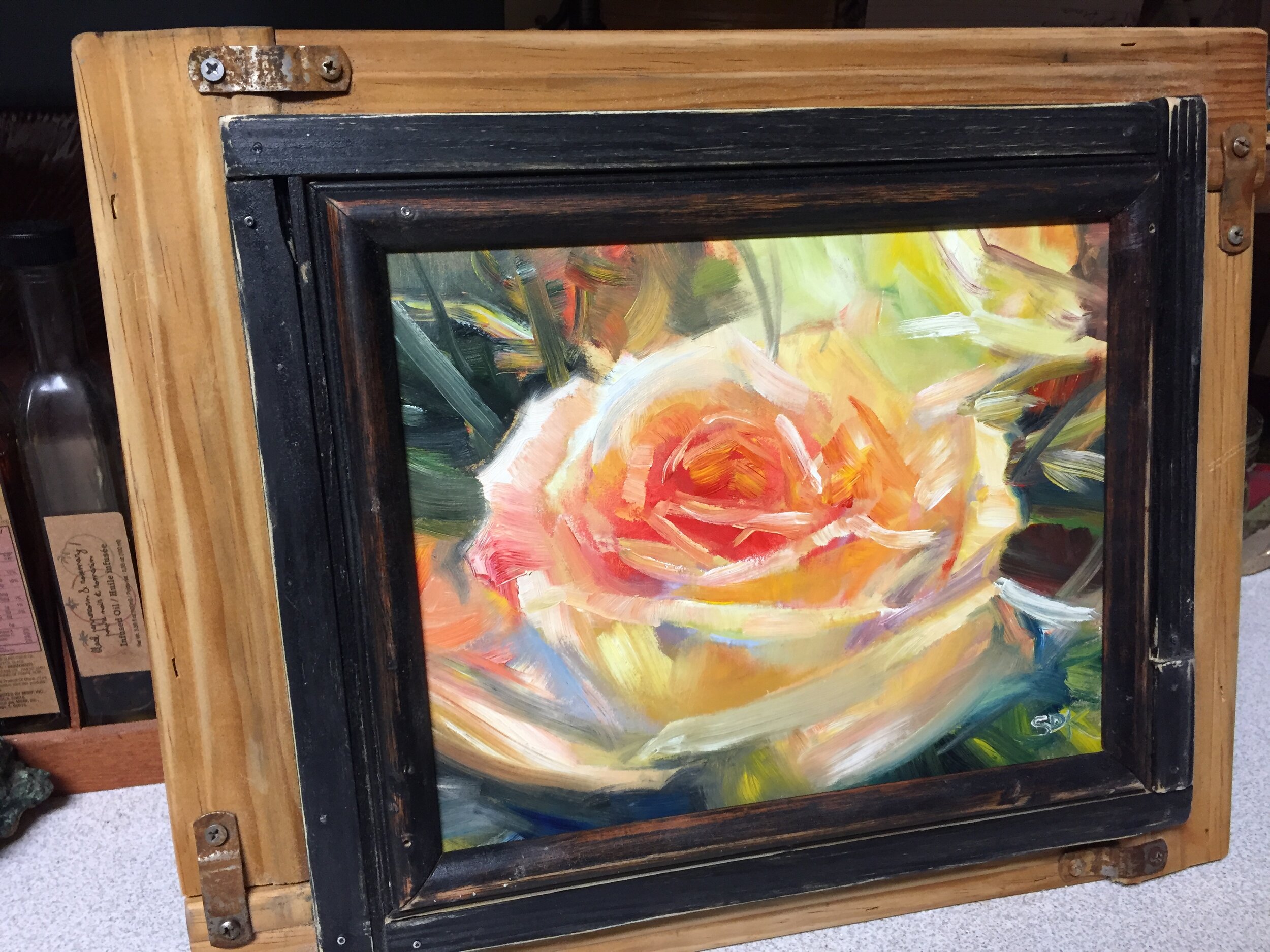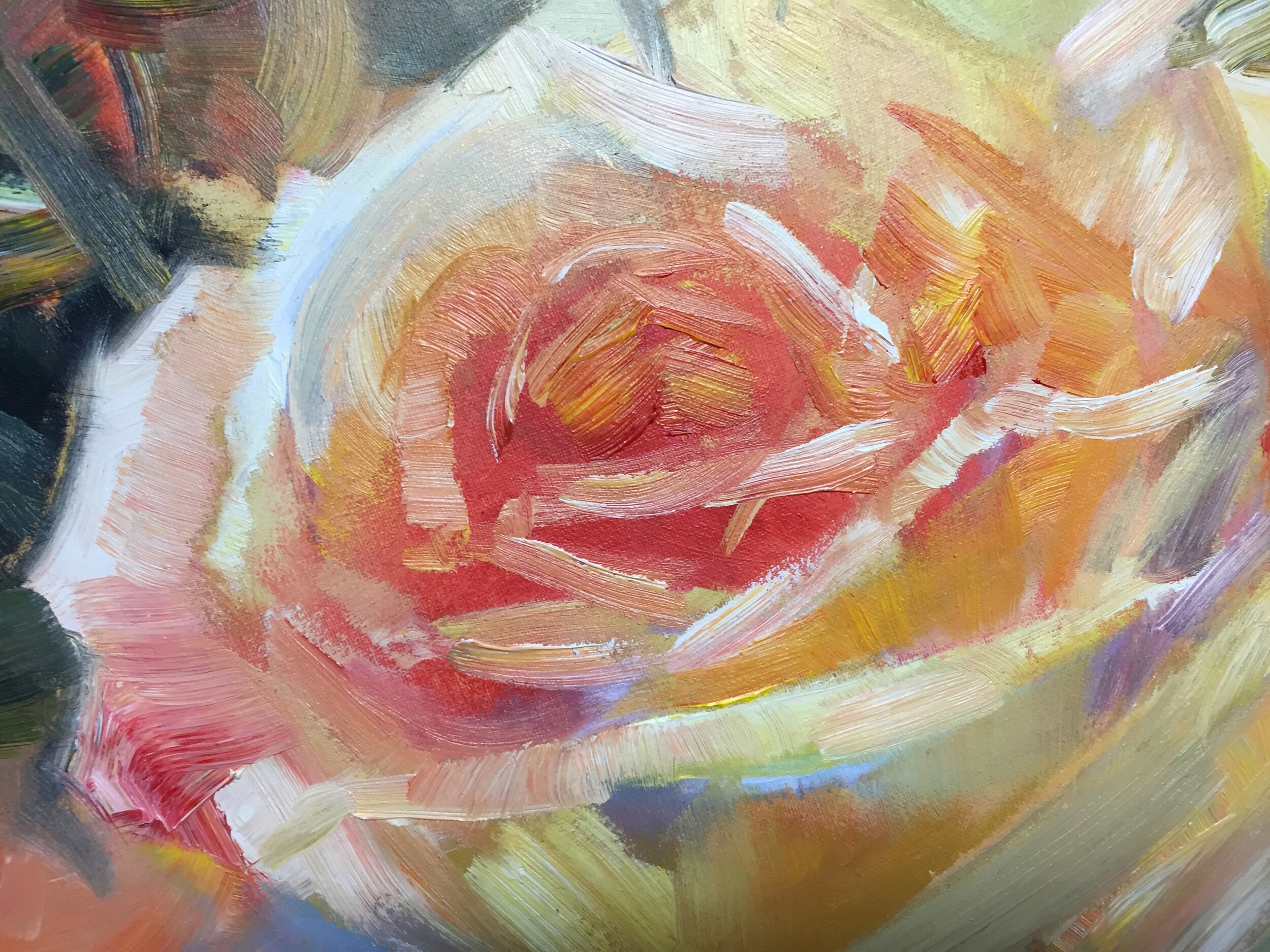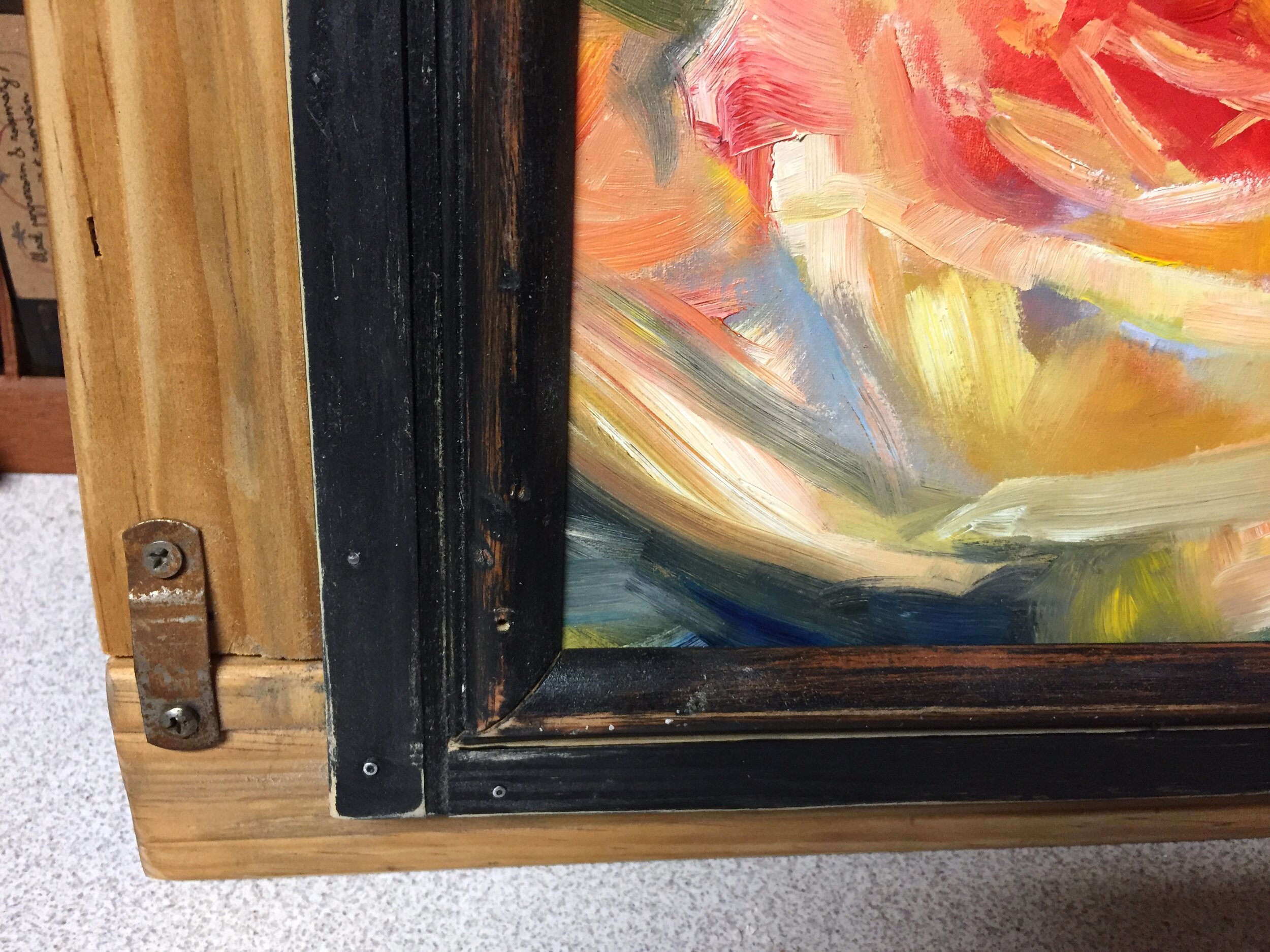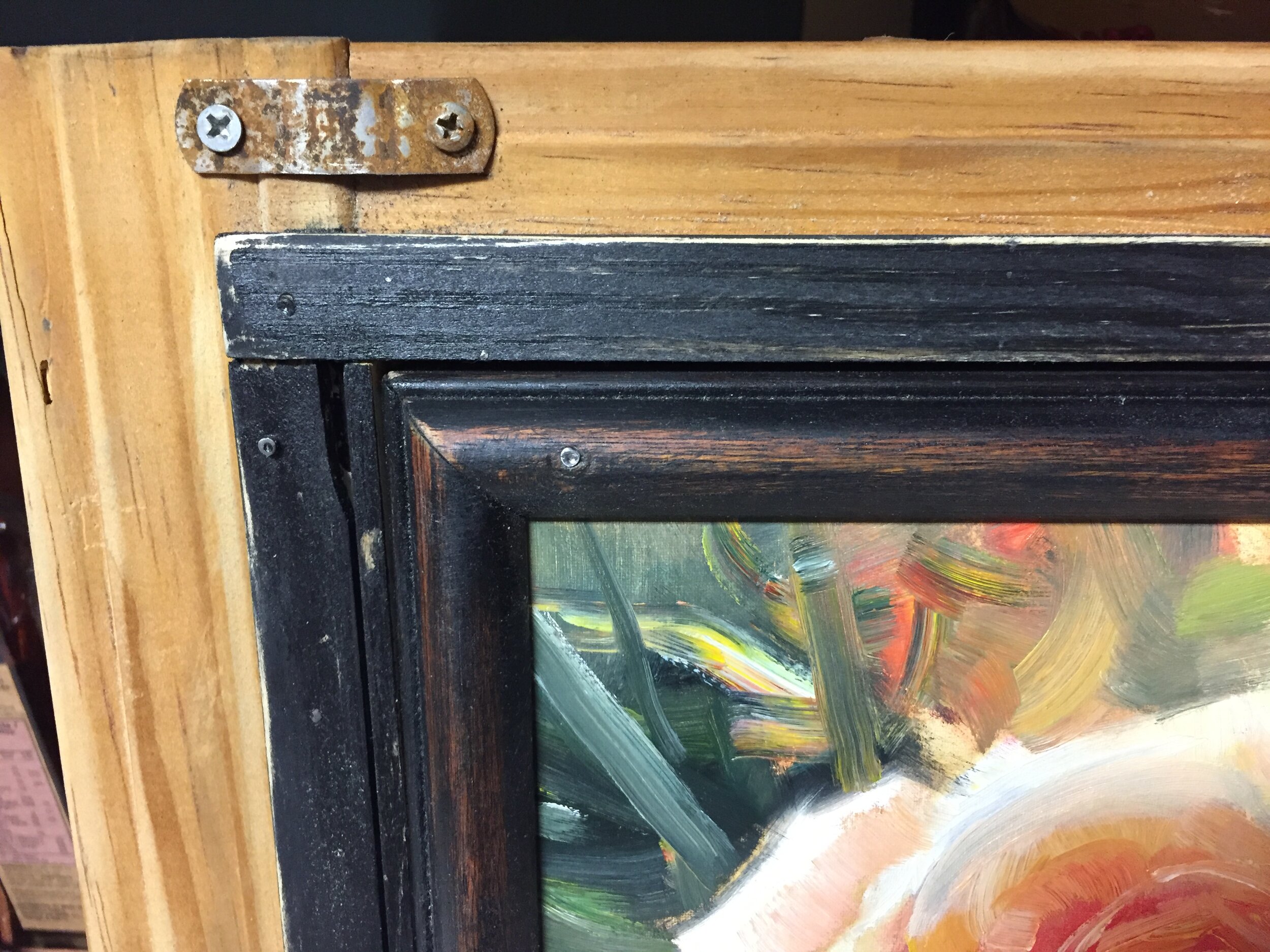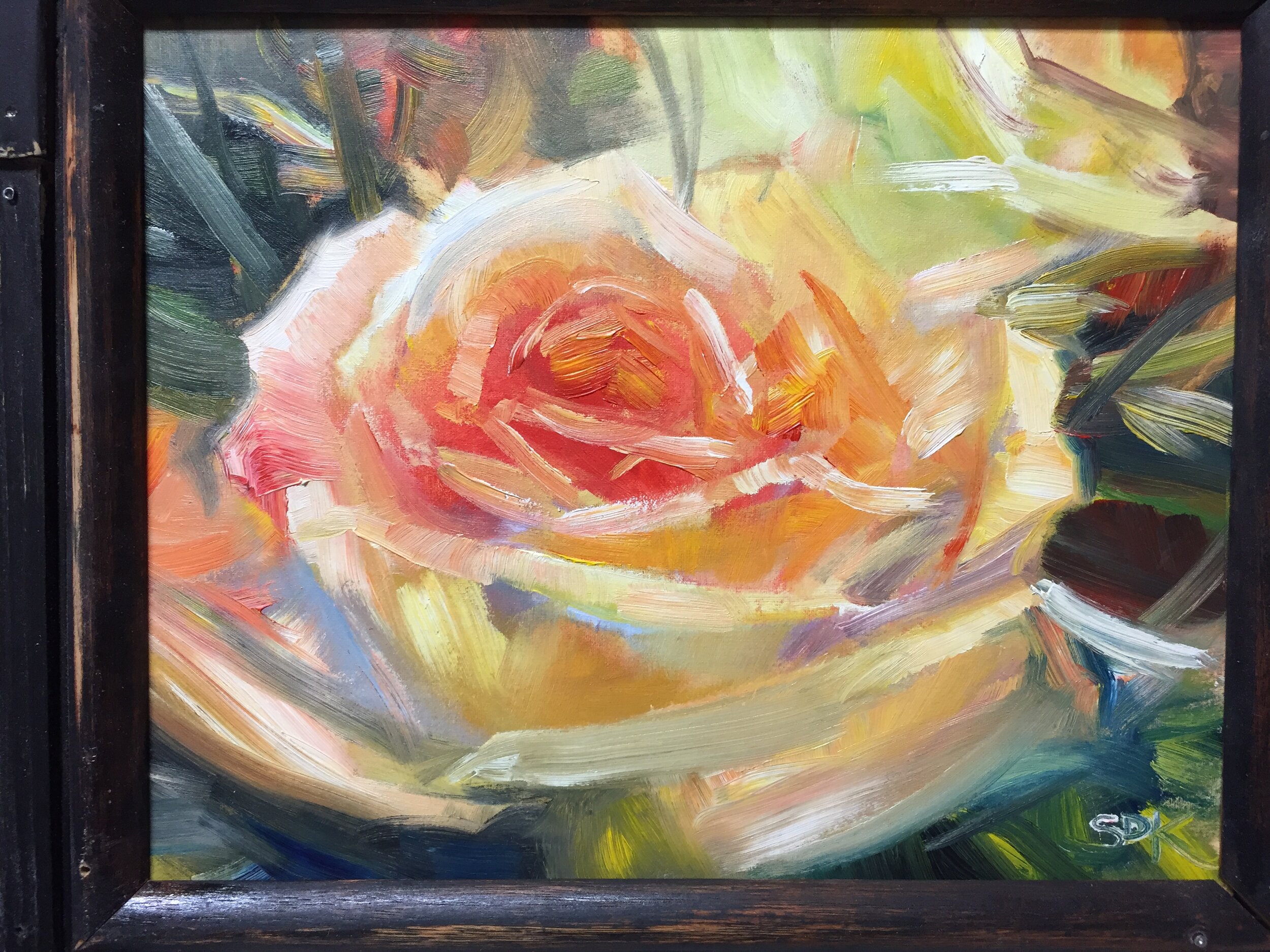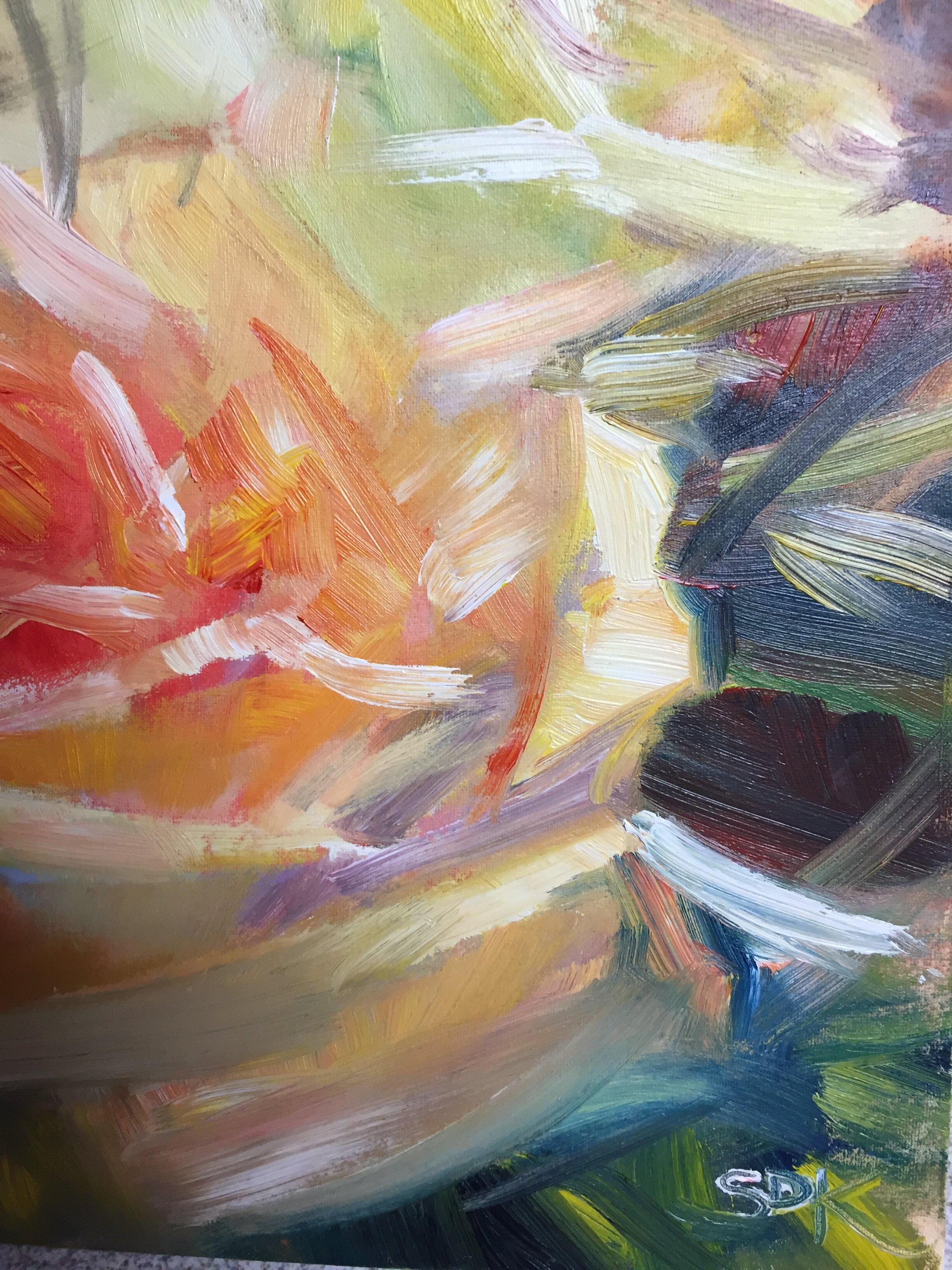 "Peace Rose," Rose Oil with Hand Built Grunge Frame
This small painting is an oil on canvas panel, done in a loose alla prima style. It's framed with one of my upcycled "trash frames", a frame I built around a used and upcycled old frame (the part closest to the rose). The frame is accented with rusted hardware and is black and pale natural wood stain.
My roses are favorite subjects of mine. Any time I get my hands on a bouquet, I pose them and snap hundreds of photos as if they are fashion models! I think we have bred roses to be stand-ins for people, lush, beautiful, silky, fragile, and blushing. I love love love it!
If you have any questions about this small framed painting, contact me with the "contact" tab and I'll give you any extra pictures or information you wish. Thanks for looking!