"Quiet Fall"
"Golden," 12"x16" alkyd oil on canvas panel, by artist Susan Kennedy
"Mesmerized," acrylic on paper mounted on wood panel
Hideaway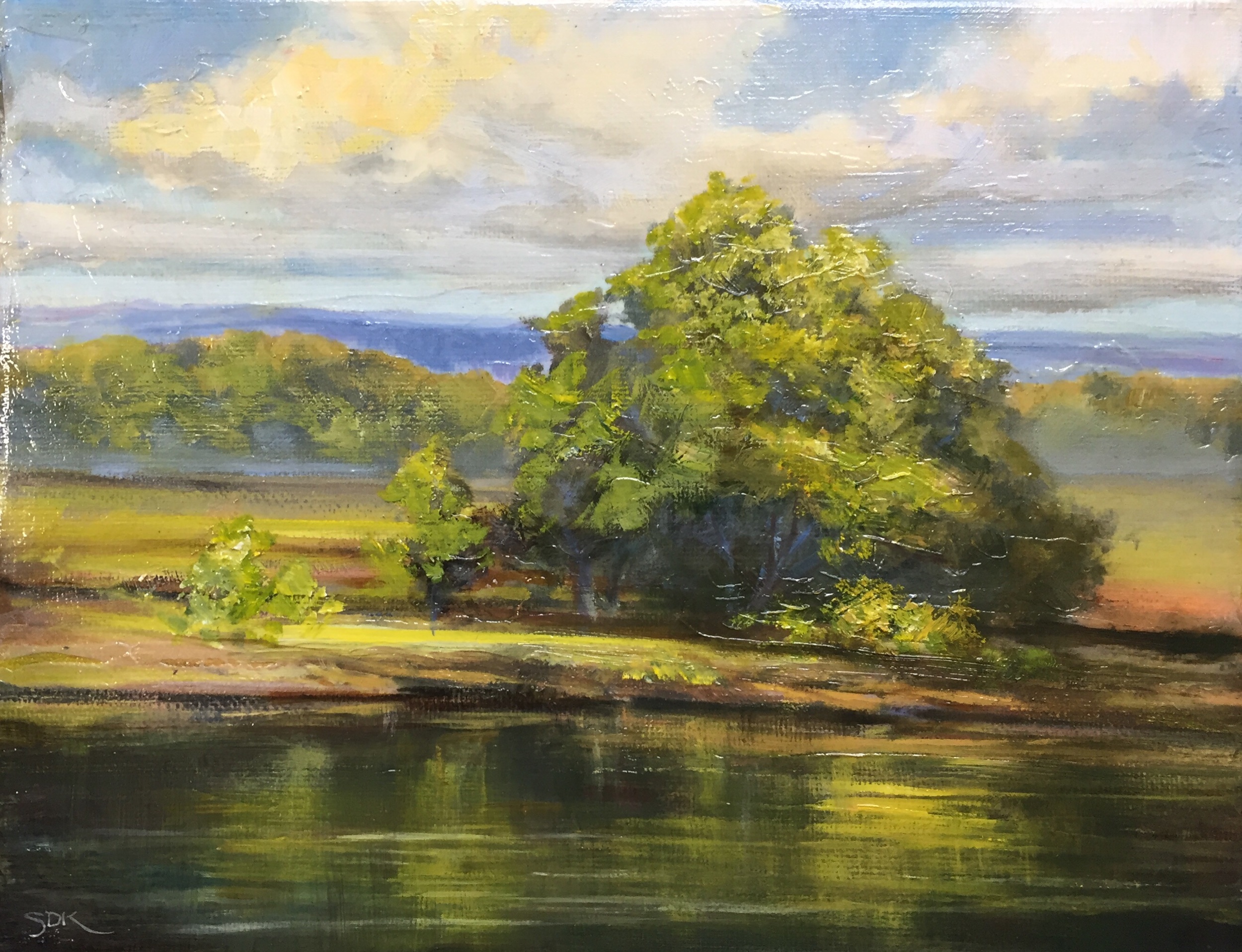 Stained Glass Sunrise IV
Peace of Mind
Purple Harbor
What They Saw From the Window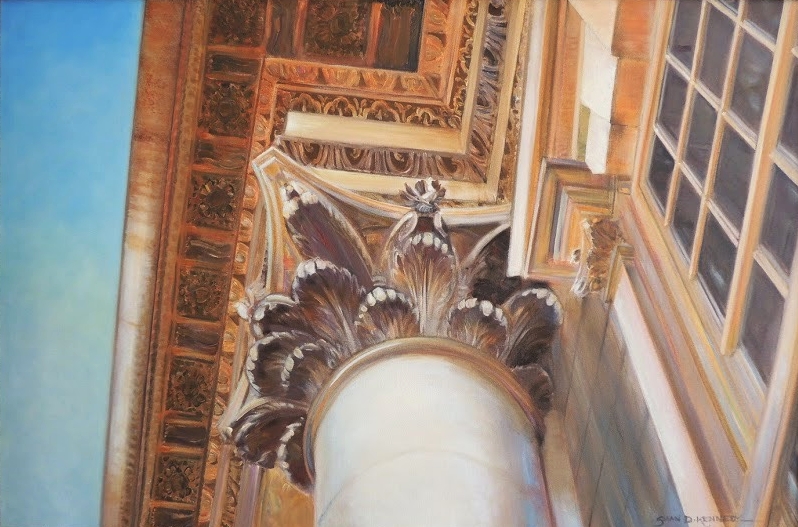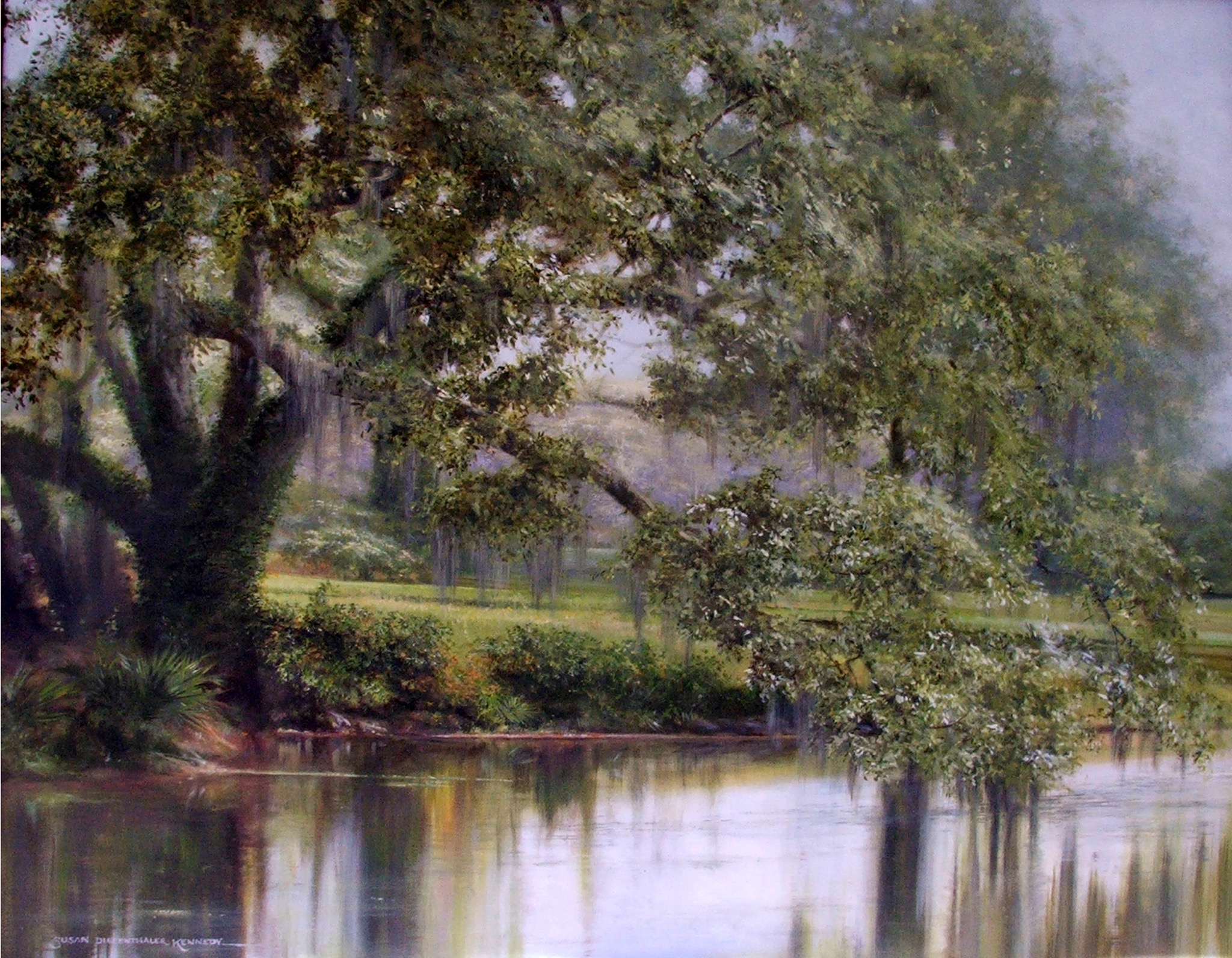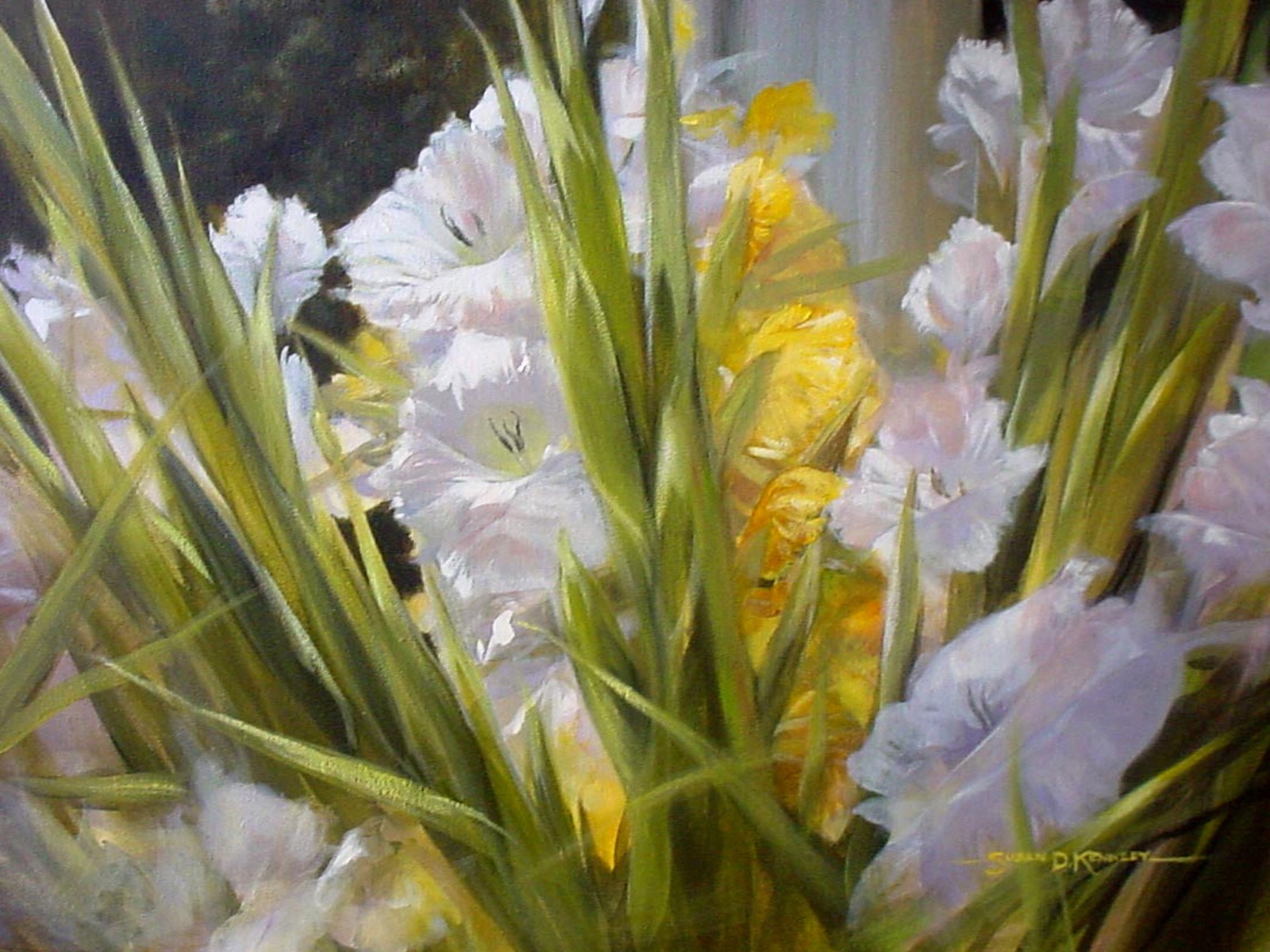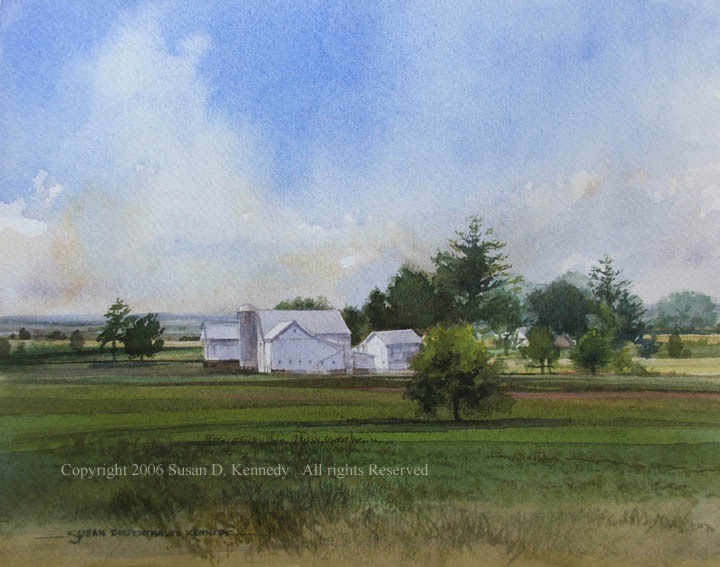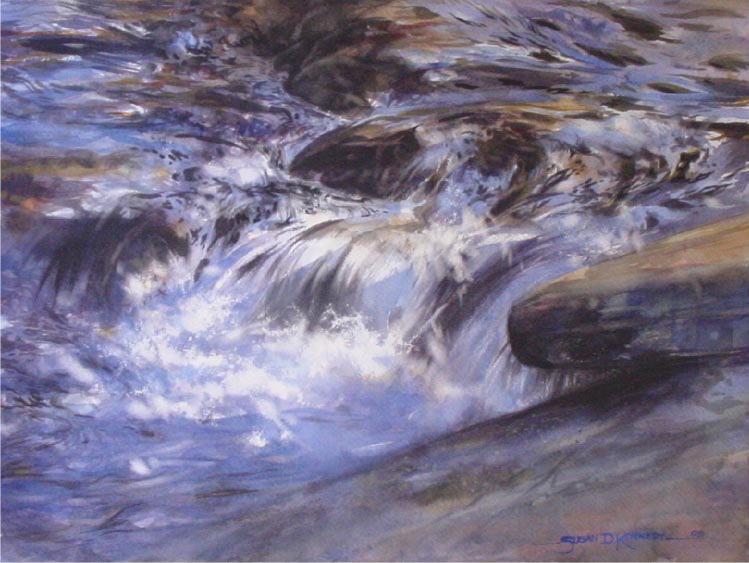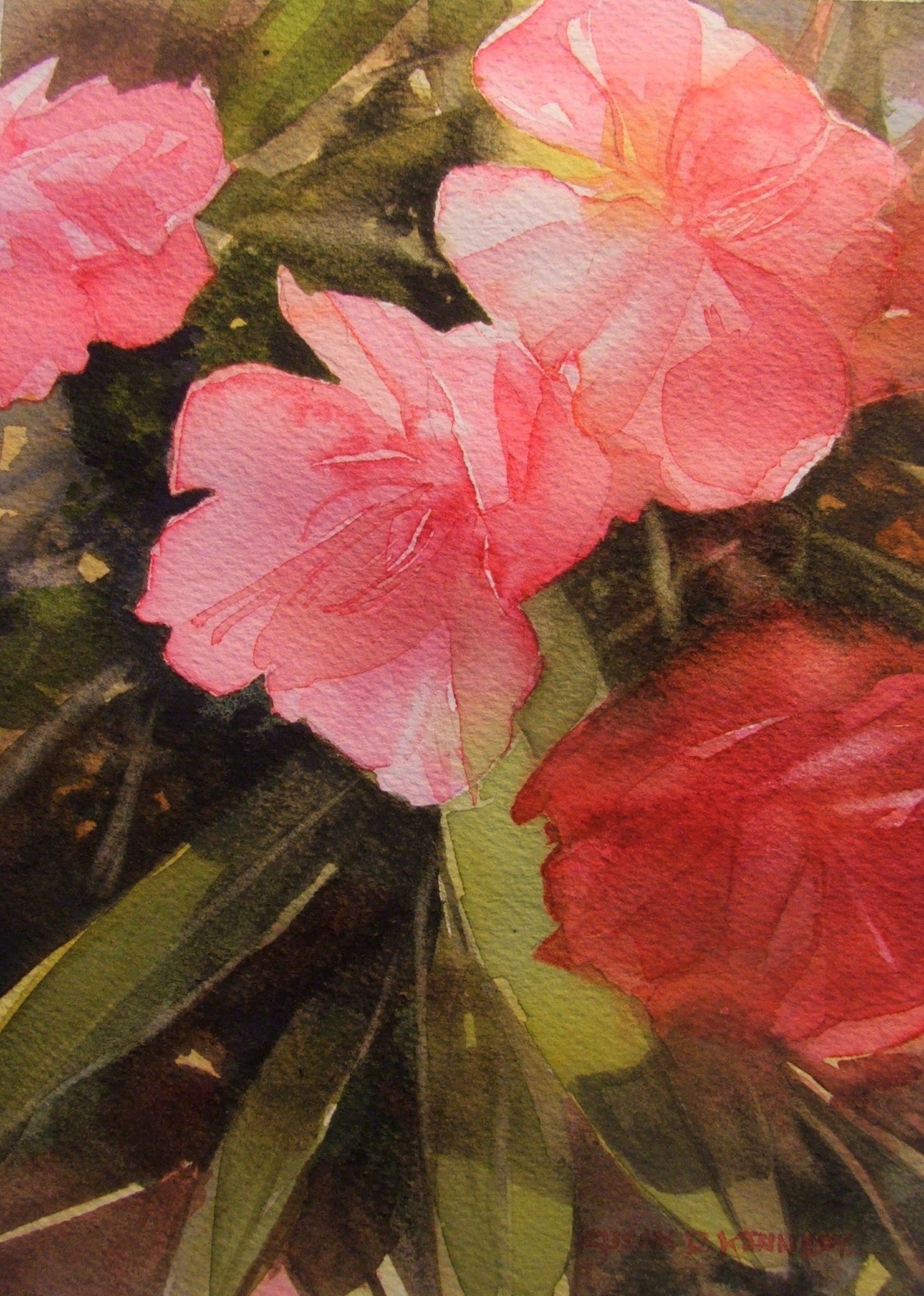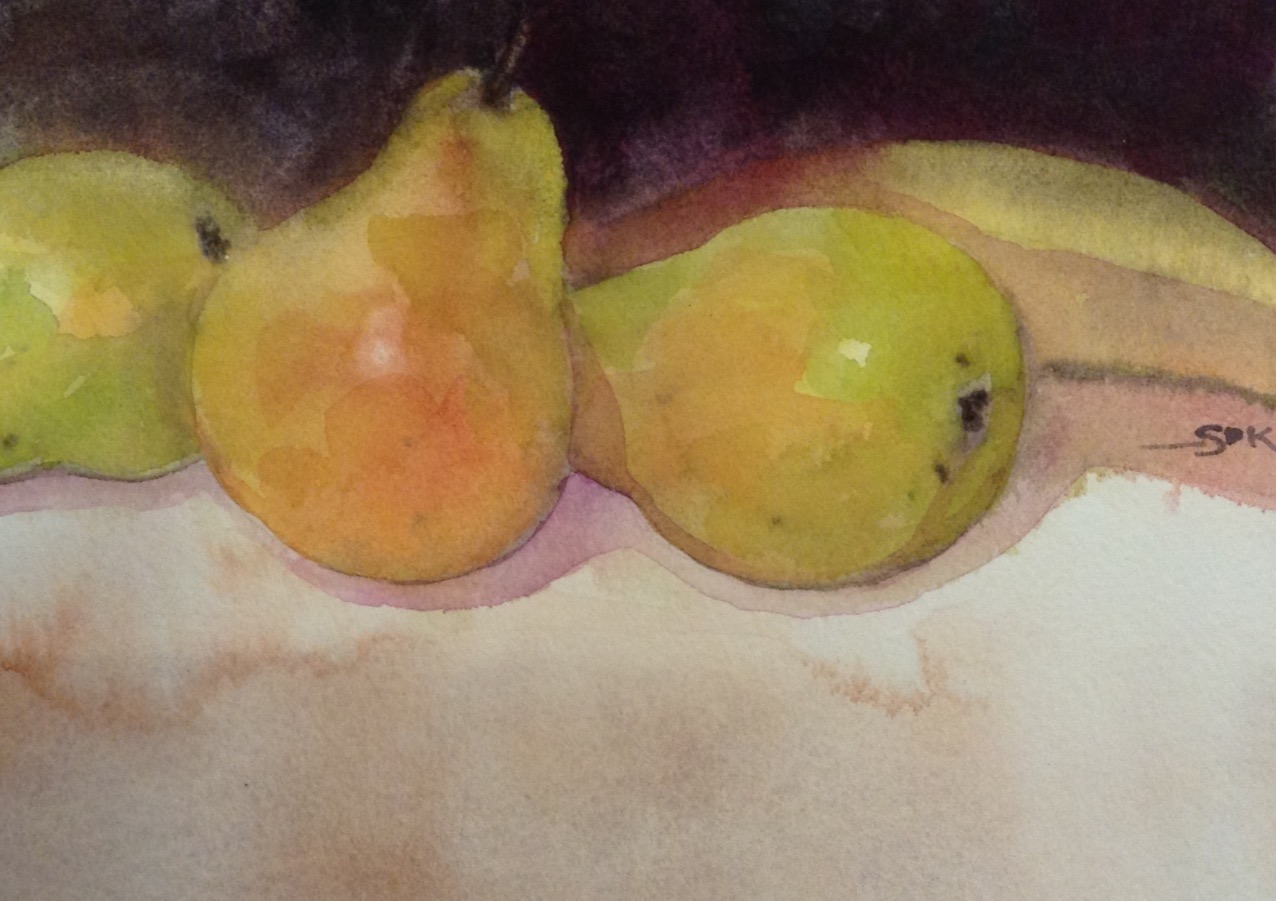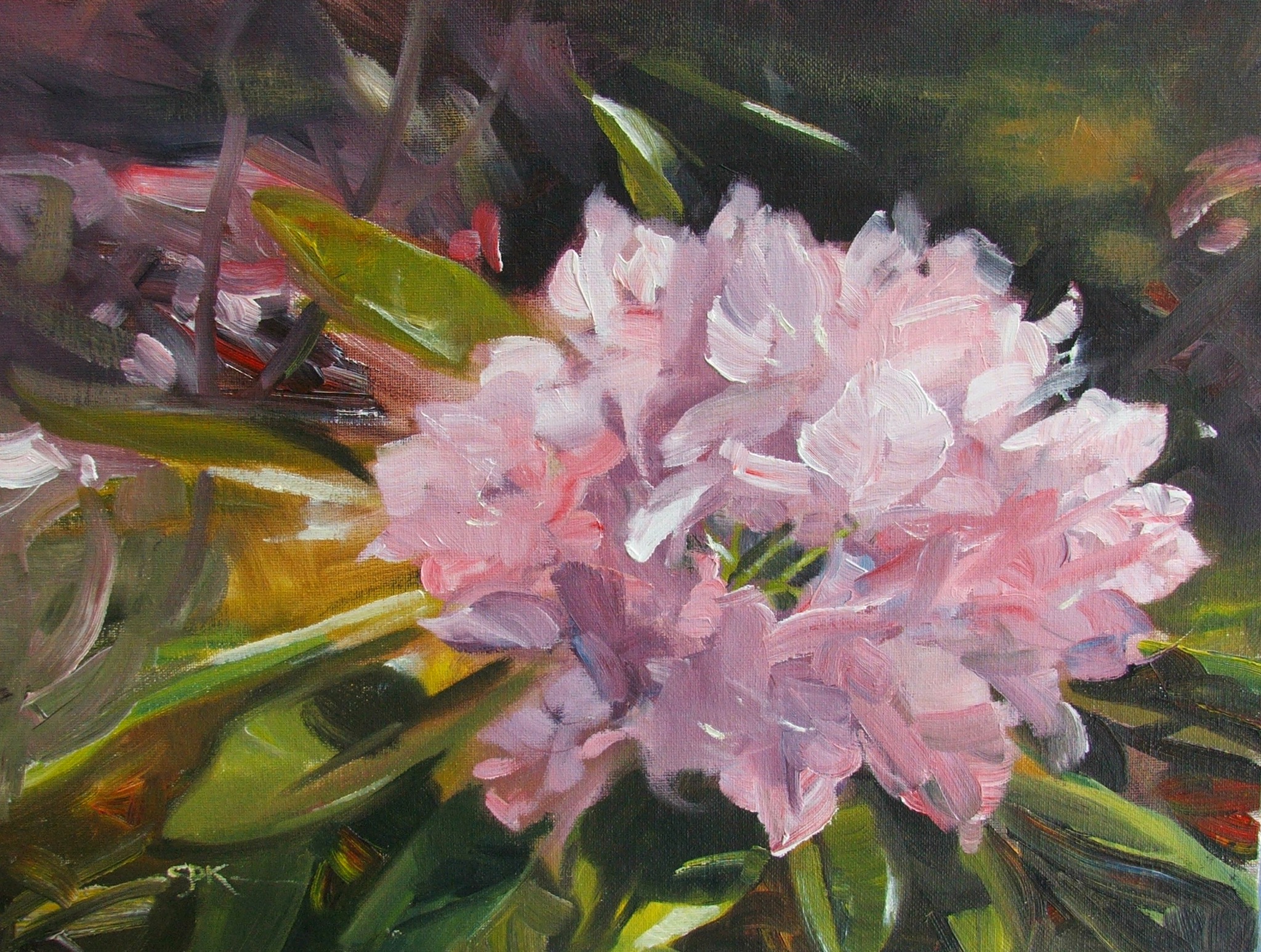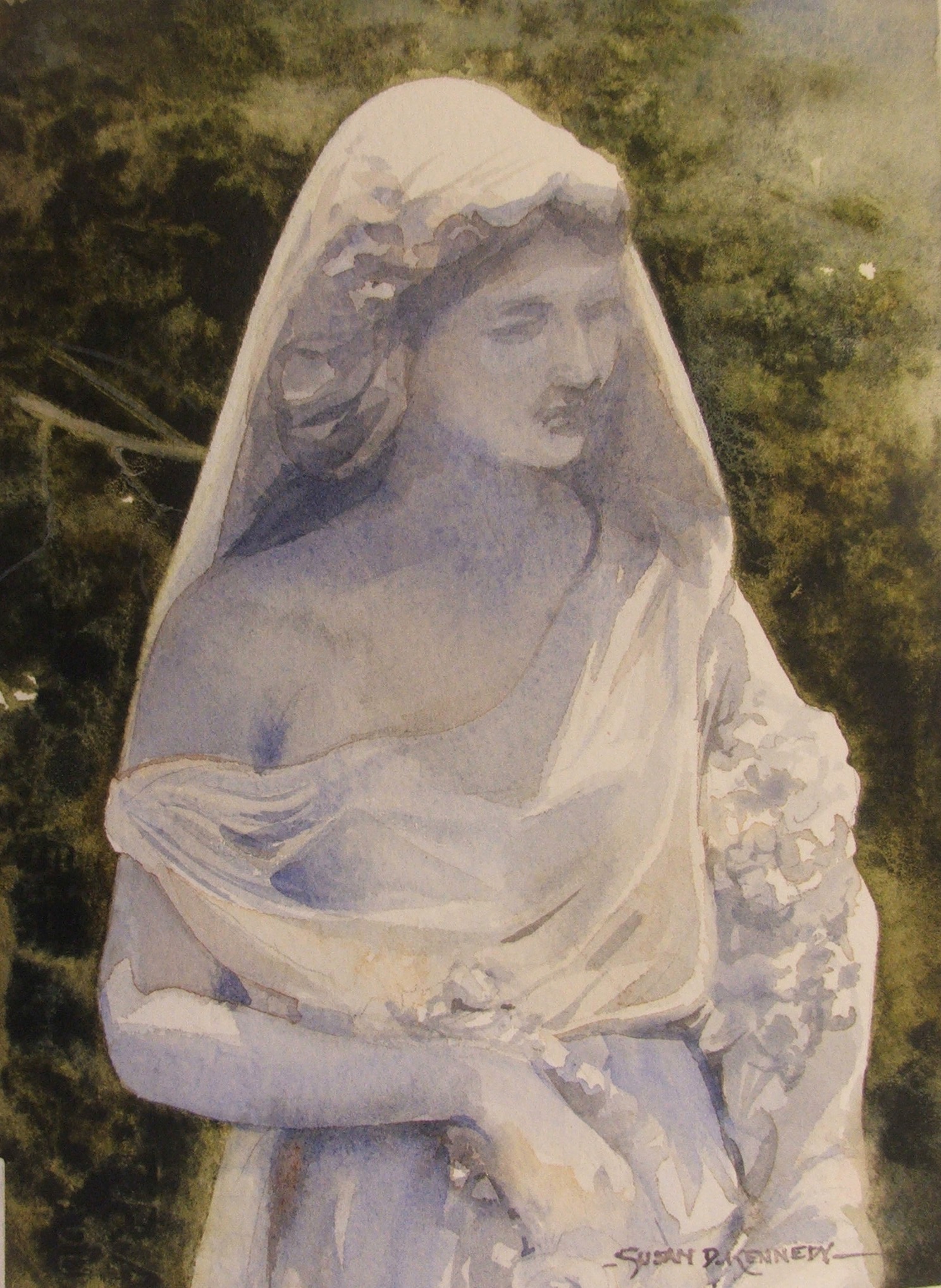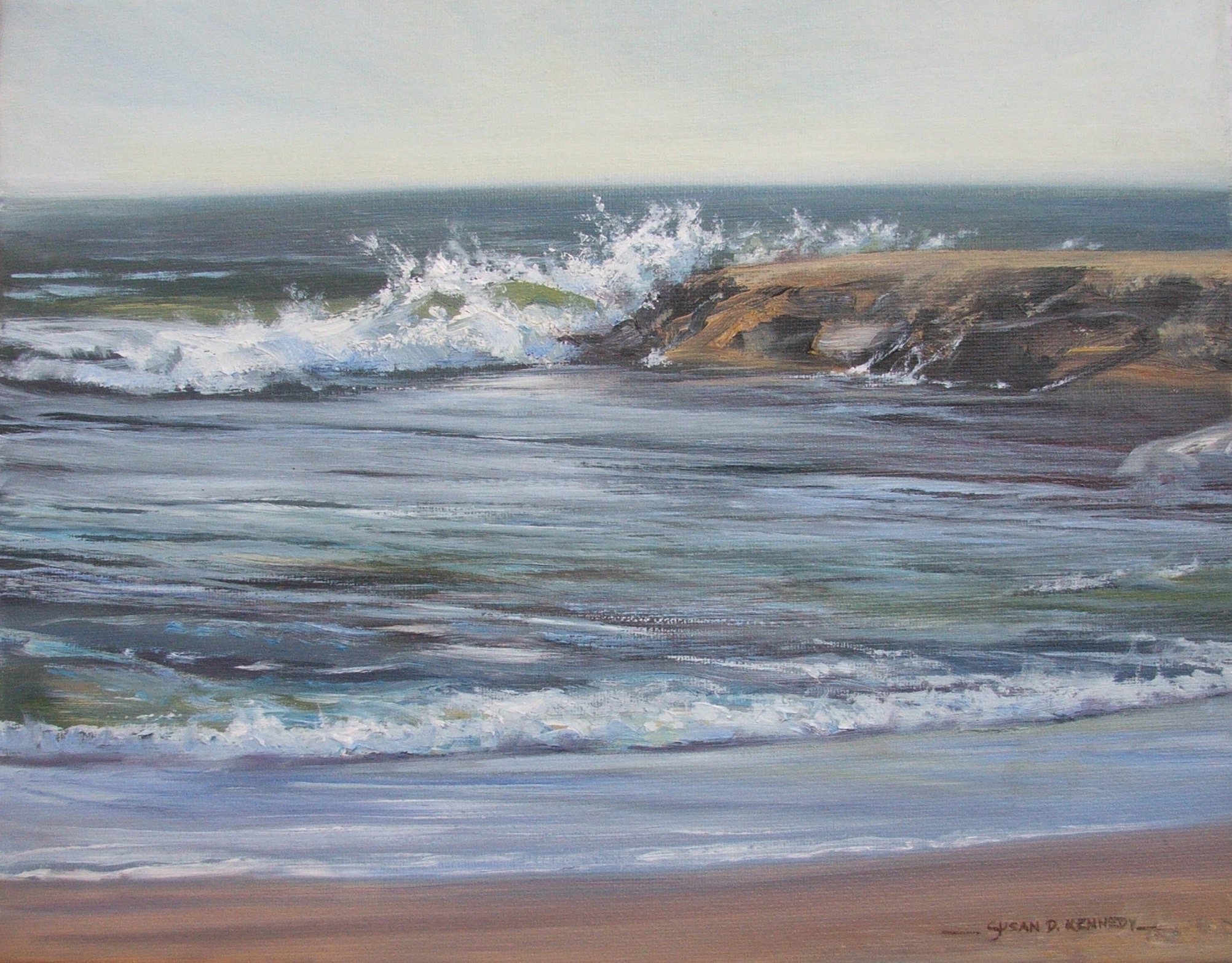 "Quiet Fall"
This recently completed acrylic painting depicts a gorgeous sugar maple along the driveway I travel every day. It's actually on my parents' property and sits just off the gravel path. Some years it is magnificent, and some years in the fall it just sort of fades away. This last fall wasn't a particularly colorful one,so it's possible I exaggerated the colors of this little tree, but it was only done to remember it at its fiery best.Its done on standard stretches canvas and you can see it for sale of ebay right now (see the link to my Ebay listings on my "about me" page. (Or click here)
"Golden," 12"x16" alkyd oil on canvas panel, by artist Susan Kennedy
"Mesmerized," acrylic on paper mounted on wood panel
This is a mixed media painting I did a few months ago, and have mounted on a wood panel which is approximately 1.5" deep. (The sides of the panel are painted black). I wanted the coppery, pink tones of very early morning, with lots of clouds giving a darkness and moodiness to the sunrise. I'm mesmerized by the breeze, colors, sights, sounds and smells of these Edisto island sunrises, and I hope the painting gives you a hint of the same things. The painting is currently listed on my ebay store (you can see it here) Feel free to use the "contact me" form on this site to ask any questions about this item or see more photos.
a view of the most incredible sunrise I've ever seen, in 2006 at Edisto Island.
Hideaway
This acrylic is the third time I've painted over a painting. I love painting mysterious scenes on top of many layers of paint and texture, I like knowing that there are several stories underneath the layers. This one is a depiction of a hideaway like one of the ones my daughter used to have in the woods, with late afternoon light coming through the woods illuminating leaves with rose and gold.It's 18" x 24" and is painted on stretched canvas, and happens to be for sale on this website under "paintings for sale.'"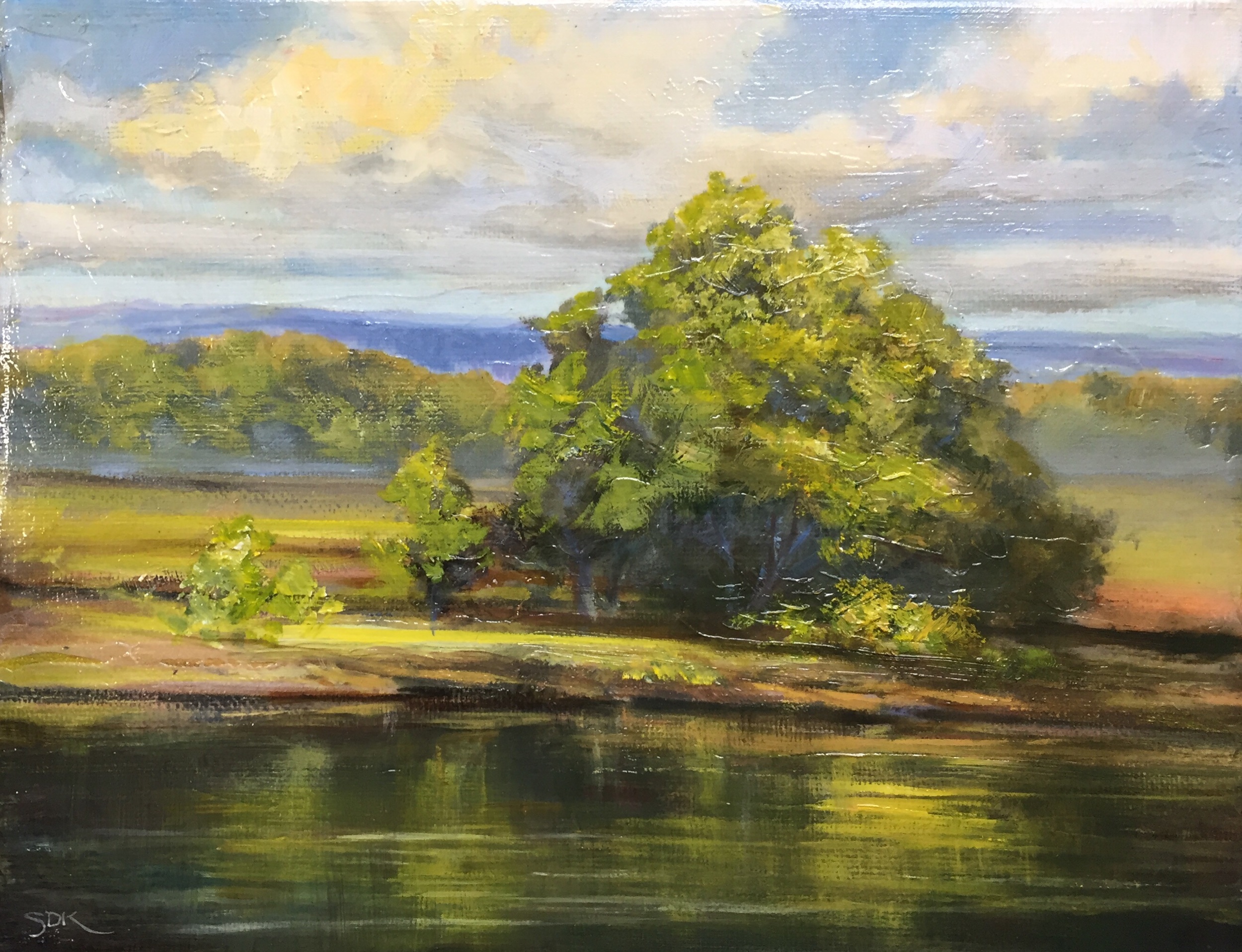 Stained Glass Sunrise IV
This one is an acrylic on canvas panel, a loosely painted sunrise (actually it's available for sale on this site under "paintings for sale." It was a step along the path of the loosening of my landscape style. I feel somehow that the more abstracted the treatment, the more human it feels.
A beautiful spot close to my house, Poole's Mill. This place always reminds me of my kids and has so many "ghosts" and memories. This particular study was a commission for an old client. It's done in acrylic, one of my first.
Peace of Mind
This oil on canvas panel is one I did a few years ago, inspired by the glowing color on the banks of the Amicalola River here in North Georgia. The morning light was lighting up the fall trees like they were in flames, and the vivid color was reflected in the water. Rushing water completed the fantastic color palette of the scene by adding cool blues which contrasted with the orange of fall. It's 12" x 16".
Purple Harbor
This was one of the few paintings I've done lately which hasn't been ten layers of paint. It was done "alla prima" in an attempt to create an impression of a harbor in a fantasy world, a place which offers refuge and peace. I called it "Purple Harbor" for no particular reason, and I hope you enjoy its mystery. It is done on an 11" x 14" canvas panel and in for sale on this site under "paintings for sale."
Not the Botany Bay overseas...(where is it?) but the Botany Bay on Edisto Island in South Carolina. I think I did this in oil, not acrylic.
This is one I finished last year. It features a door which I first saw in an architectural salvage place in Mississippi...it seemed like a metaphor for something, so I had to paint it! Here is to doorways, change and new adventures! May we not dread the doors! There is a bird in the middle of the doorway that you can only really see in person, because it differs from its background not in color, but in the sheen of its finish. The text you may be able to make out says "Enter at your own risk."
Did this a long time ago...maybe 2005? I can't even remember who bought it! It depicts the laurels that cover our slippery bank on the scramble down to Settendown Creek.
This was from quite a few years ago. Watercolor was my first medium, I loved it so much, and still do. This was a piece inspired by my mom's rhododendrons, soaking up the sun.
What They Saw From the Window
This is one of my paintings which is half the old Susan and half the new Susan. My journey into experimentation and abstraction seems to be landing me in a place in which elements of realism rub shoulders with fantasy and abstraction. I've found so much inspiration in children's fantasy literature, and hope someday that my own fiction novel which inspired this painting will be finished! : ) And that it will be good reading!
Wow, do I love painting old industrial objects and metal and wood textures. This is a closeup of an old hit-and-miss engine loved and maintained by a cousin in Pennsylvania. I hope, I HOPE he doesn't repaint it!
I'm not sure why I was fascinated with this cross section of the resurrected Ironclad USS Cairo enshrined at Vicksburg, but I was. Again, the surreal feeling in the place, the sunshine and voices clashing with the history of this ship, just begged me to turn it into an almost abstracted study of the textures and light of the place. I don't know what it's about! Maybe you do?
One of my abstracts; my daughter would see this and possibly comment that it is one of thirty identical canyons that I have painted in my abstract phase. I tell her that they are all different. They are all about journey, and creeping through life with walls high around you and the future not often in view. The bird represents freedom, love and courage, offered by God.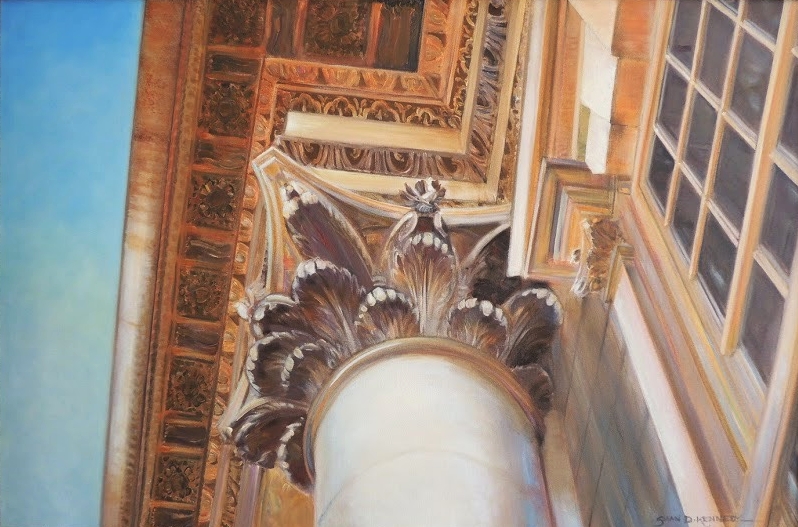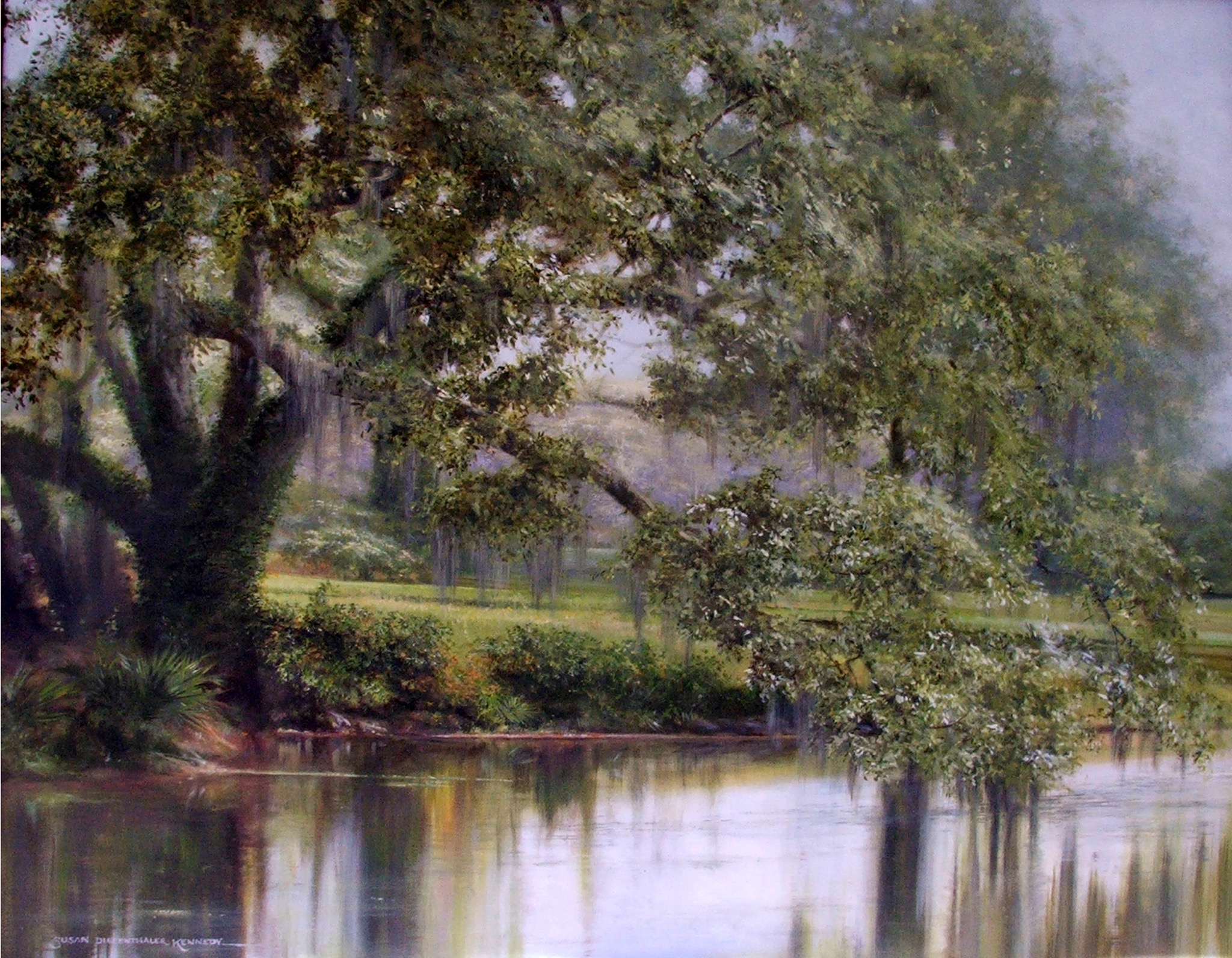 this is a triptych I think I gave to my son, and it's another of my canyon abstracts...not really abstract, as I've been told, but just a loose representational landscape. It depicts a journey through strange and confusing places, with a destination which is foggy and far off. There's a bird to represent the traveler's help, and there is a cross up in the top right to show the starting point of the one who travels.
This is a view from an upper story of the White Tower at the Tower of London. I loved the warm day and the wonder of this ancient architecture and that familiar surreal feeling it inspired, as historical sites always do. Not really sure what it's about, but those whispering ghosts probably had something to do with it.
This is a watercolor I did of my oldest, a beautiful woman who has a lion's heart and the kindness and protectiveness of a mama bear. This painting makes me feel ambivalent: she was young and had hard years right about then. But she was already the strong and confident fighter of today, on the inside. I swear, she never was a child.
this was a commission from about ten years ago...I wish I could remember the client. I could look it up, possibly.
One of the oils I did a few years back; they often depicted floppy old fashioned azaleas, those big ones I have in my yard. These were brought to me by my oldest and begged to be painted.
I was stuck on a few pieces of my blue and white china, especially this bowl and a dragon plate I loved...it's been a while since I've done a still life like this.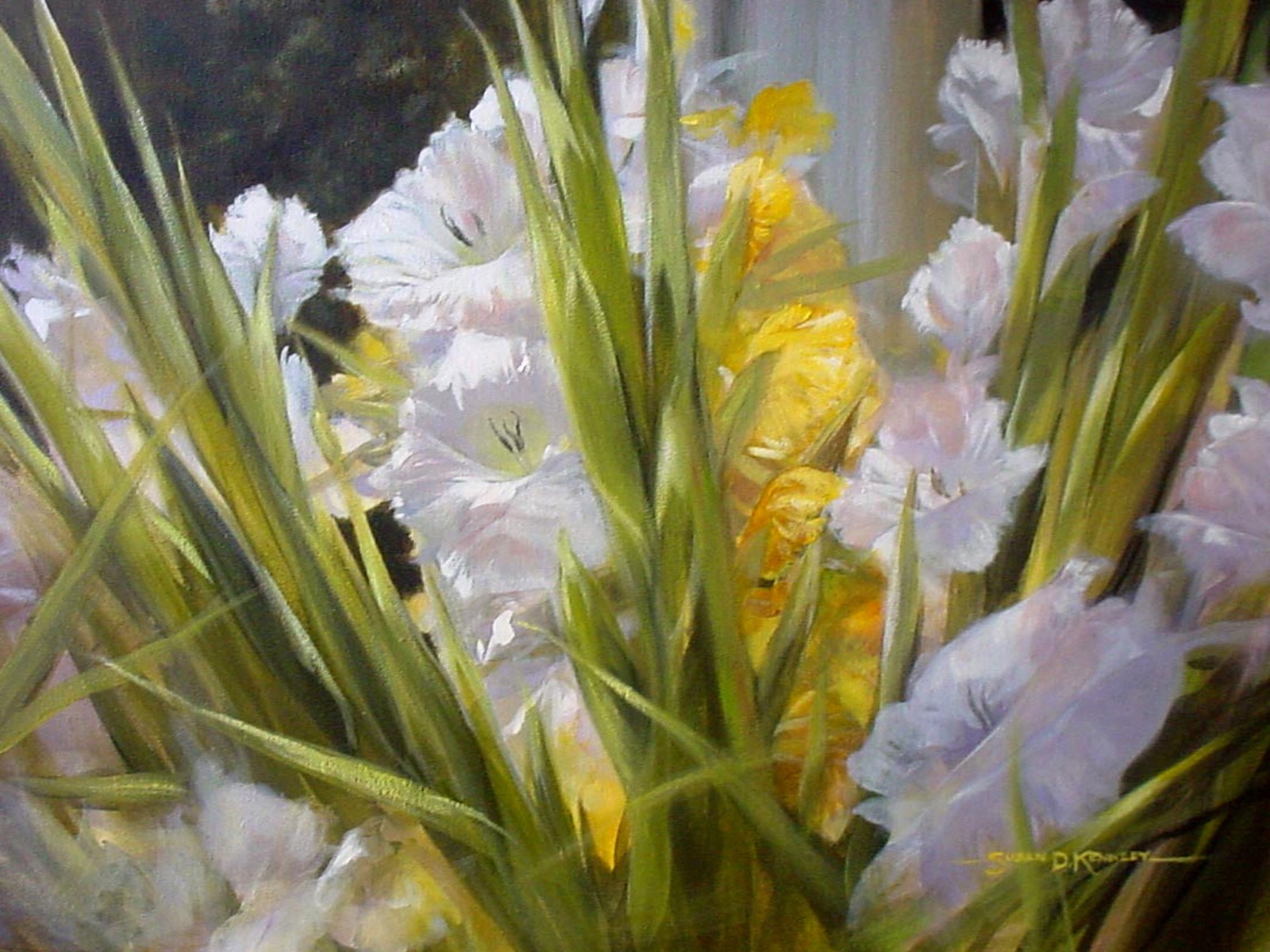 A painting about our climb to a new destination, through obstacles and tests which are shifting and confusing. Everyone on earth has their own set of steps; the struggle is what inspired the title of this piece "The Very Old Steps." I'm grateful that First United Methodist church in Cumming, Georgia gave a home to this painting.
This is one of the paintings I've been working on most recently. I've been obsessively covering up old paintings with sketched elements, line, washes and generally anything that will tell a story. In this case, the narrative is supposed to be resurrection; the image is inspired by Ezekiel 36, in which God revives the old bones for the prophet and says that he will replace a heart of stone with a heart of flesh. This lady is supposed to look like a statue, but the breath of God's life is rejuvenating her...see, you can make out the shapes and colors creeping up her shoulder! : )
Well, this is a lot brighter and bolder than my usual painting...it's also from perhaps ten years ago. I love flowers and paint mom's rhodies and roses a lot. I especially love painting them in a large format, which this was. I believe it was done in water-mixable oil, and of course I can't remember who bought it.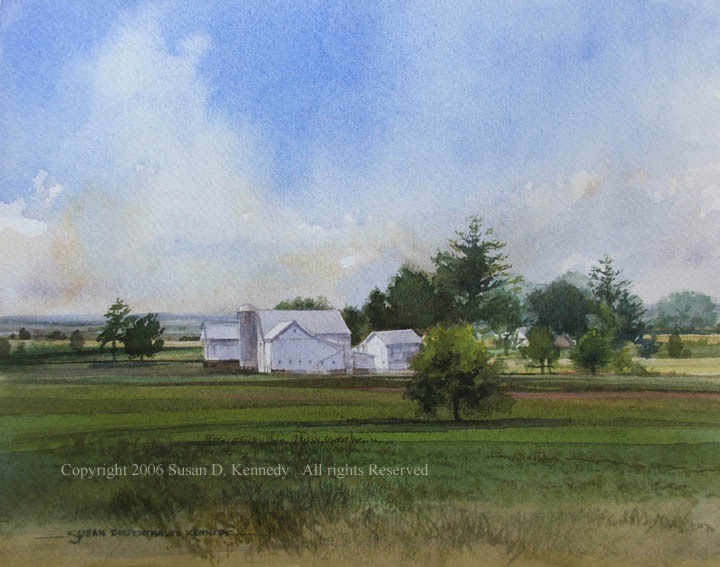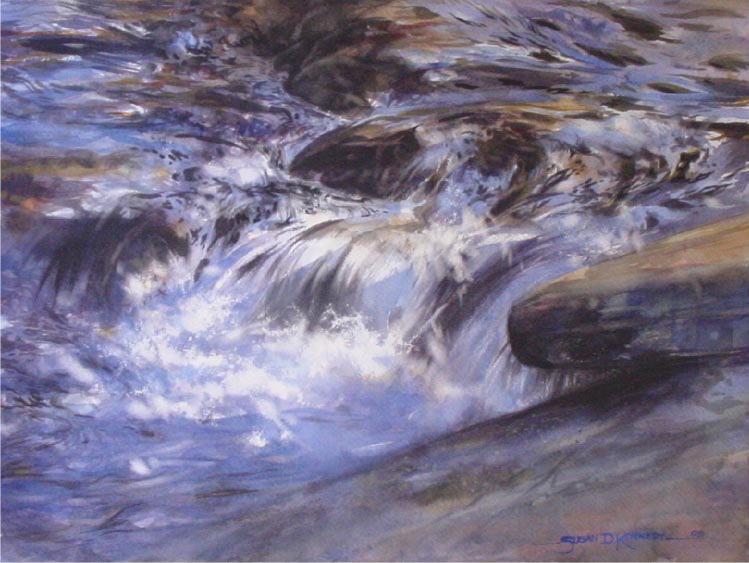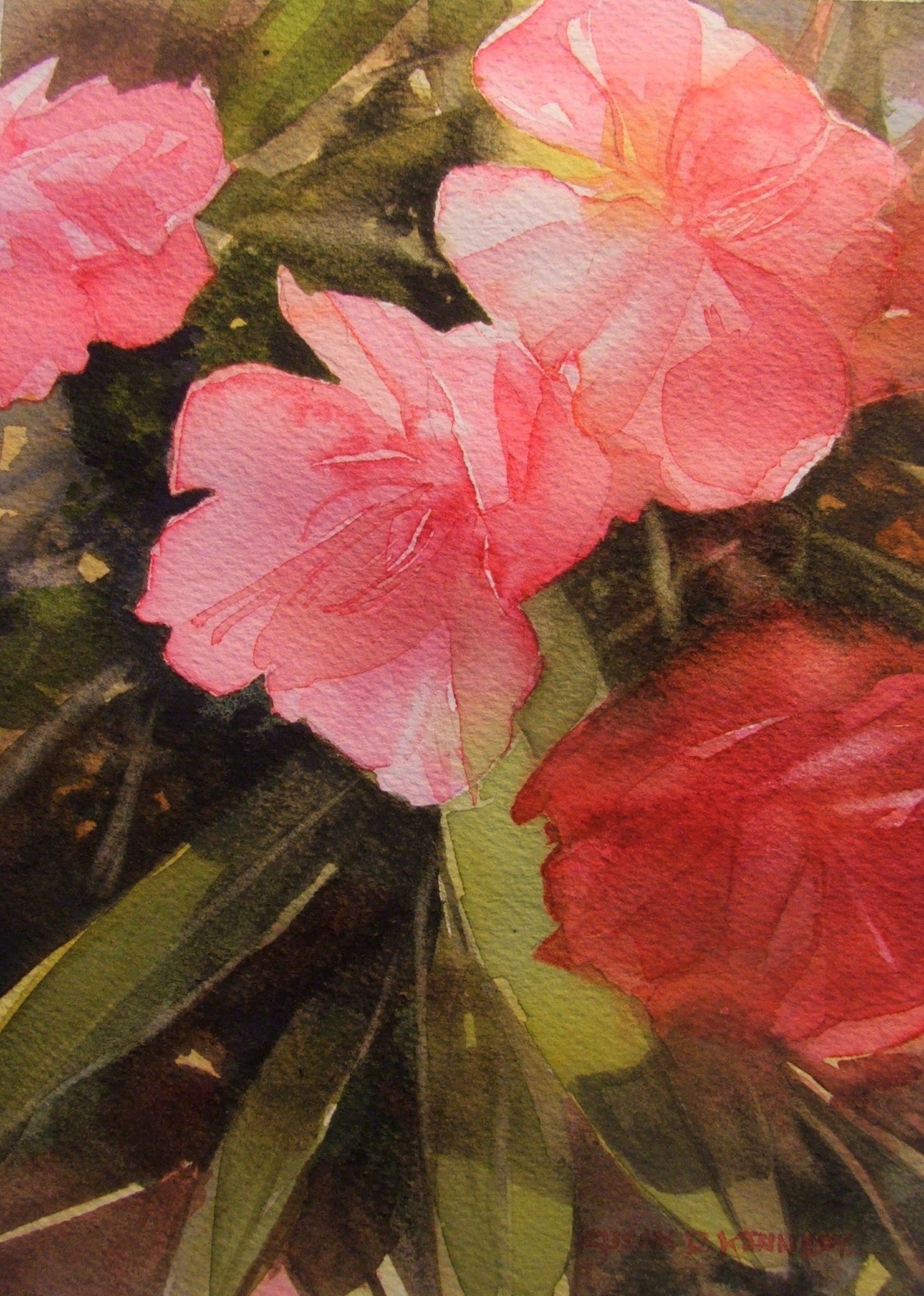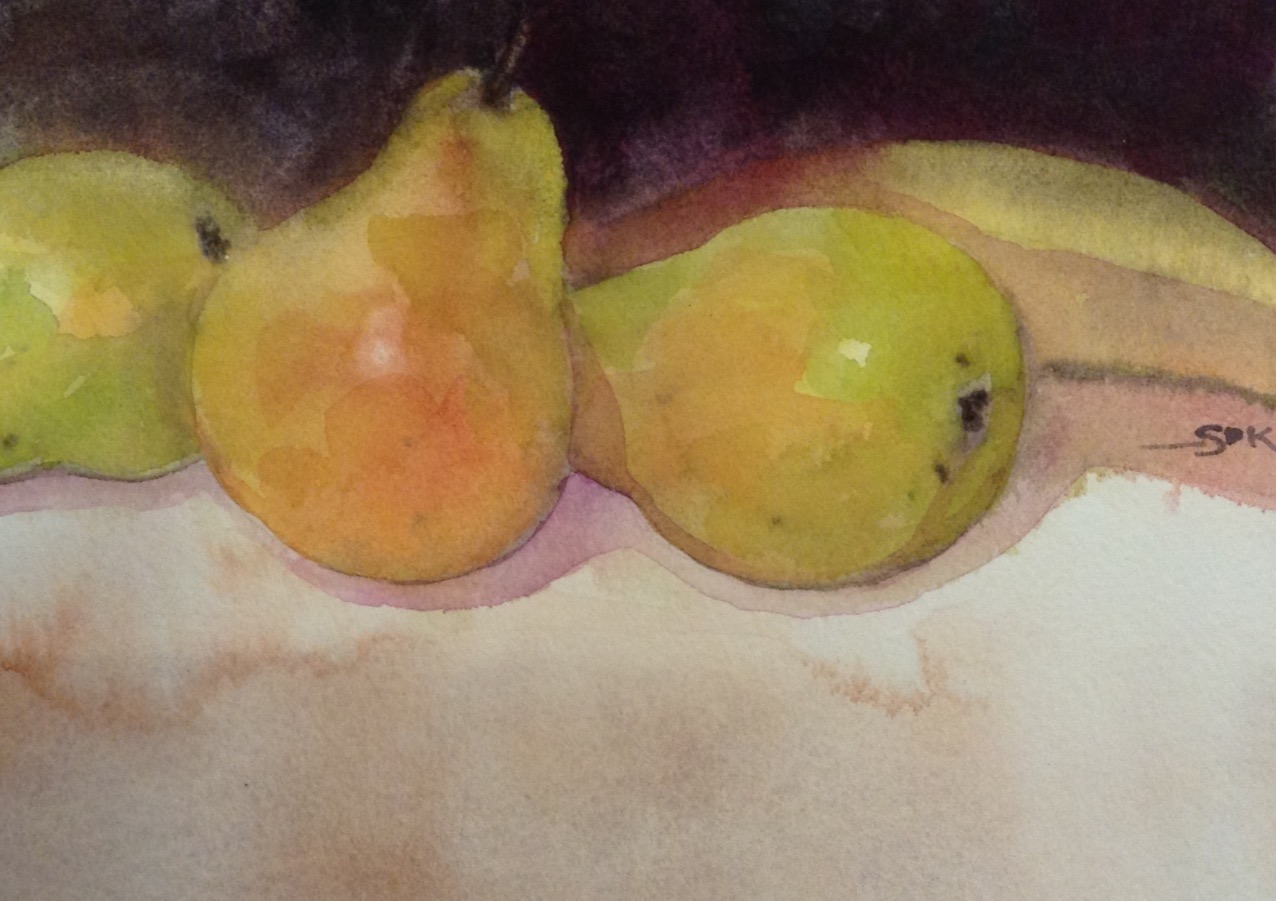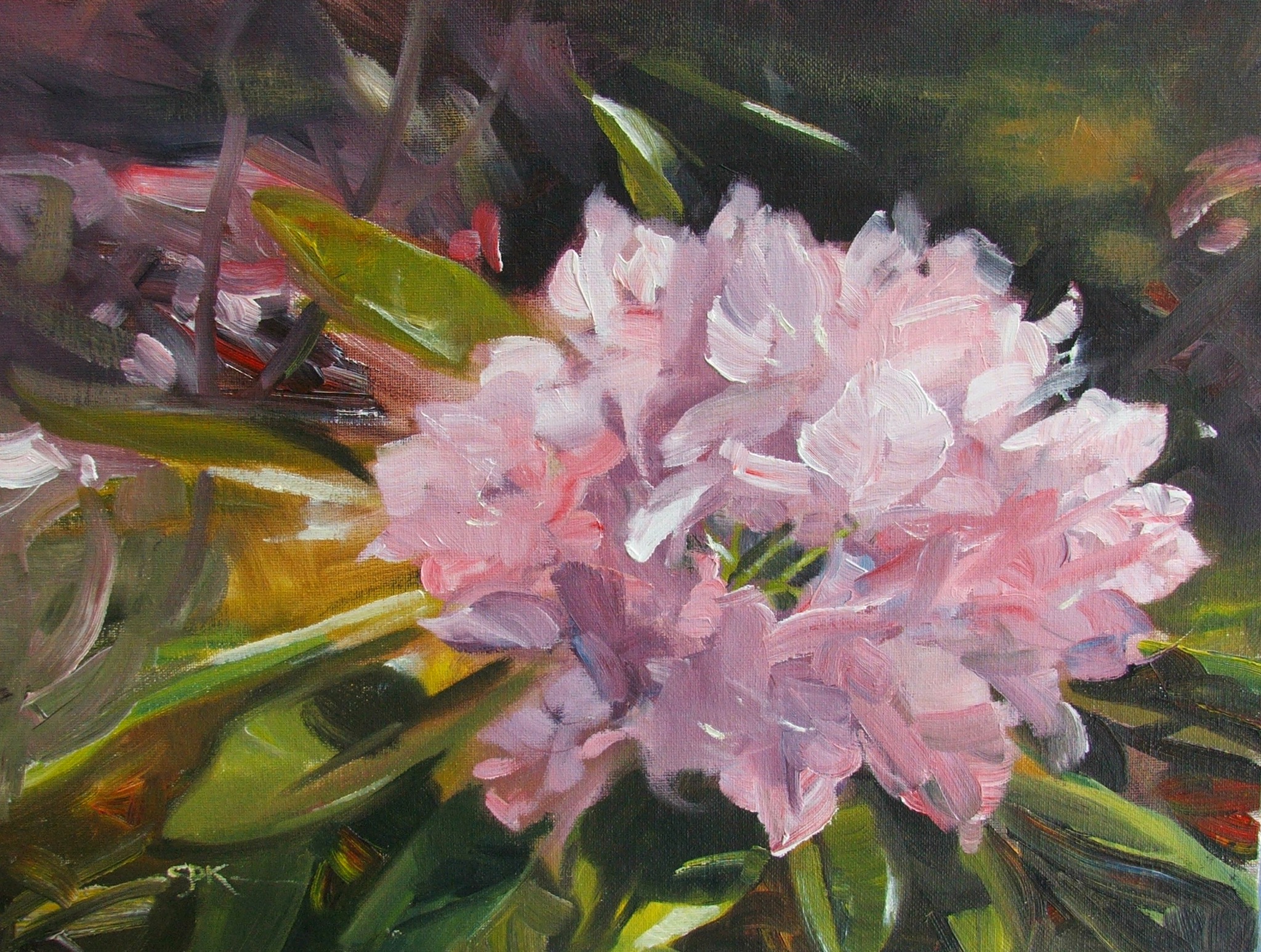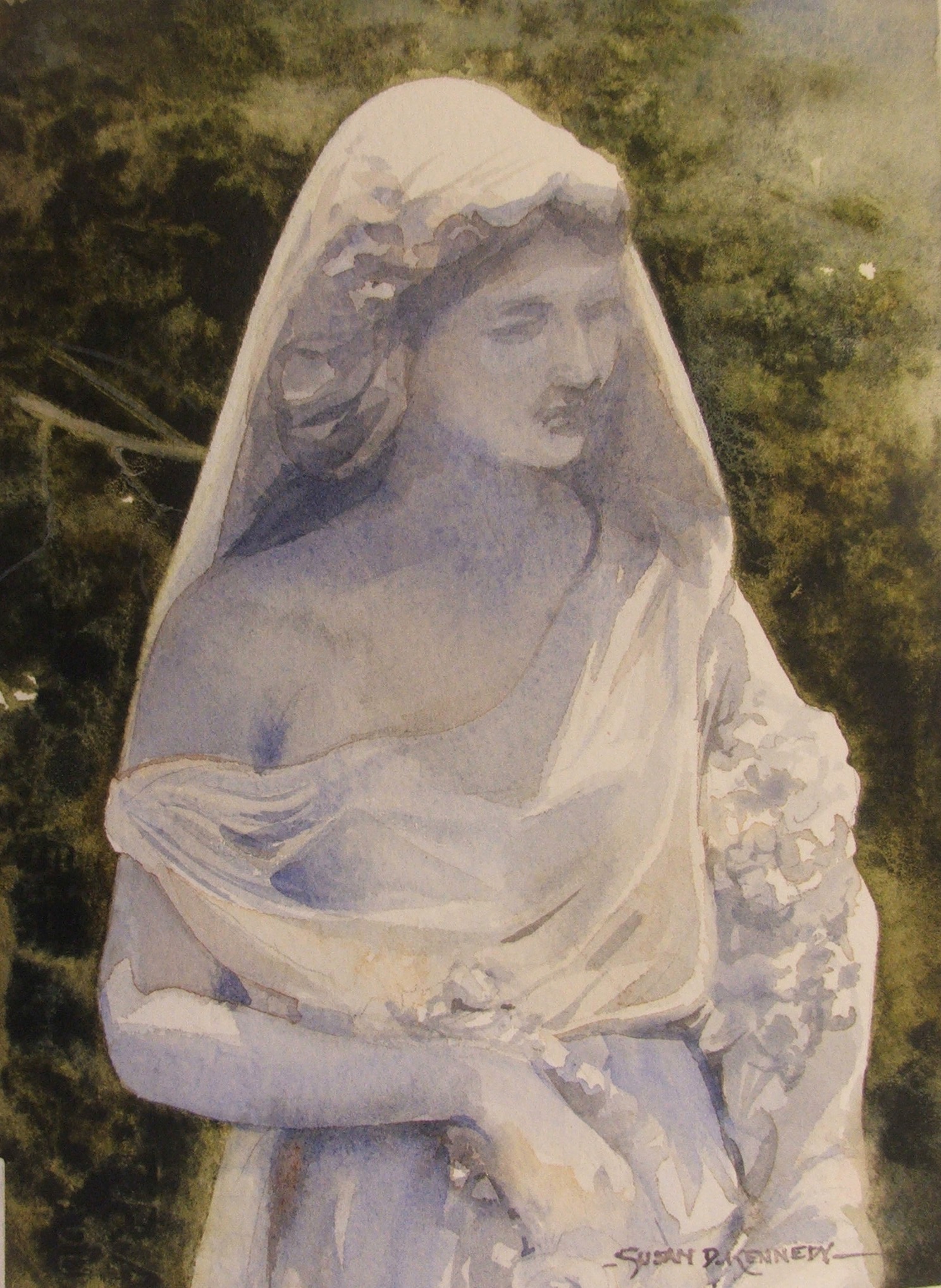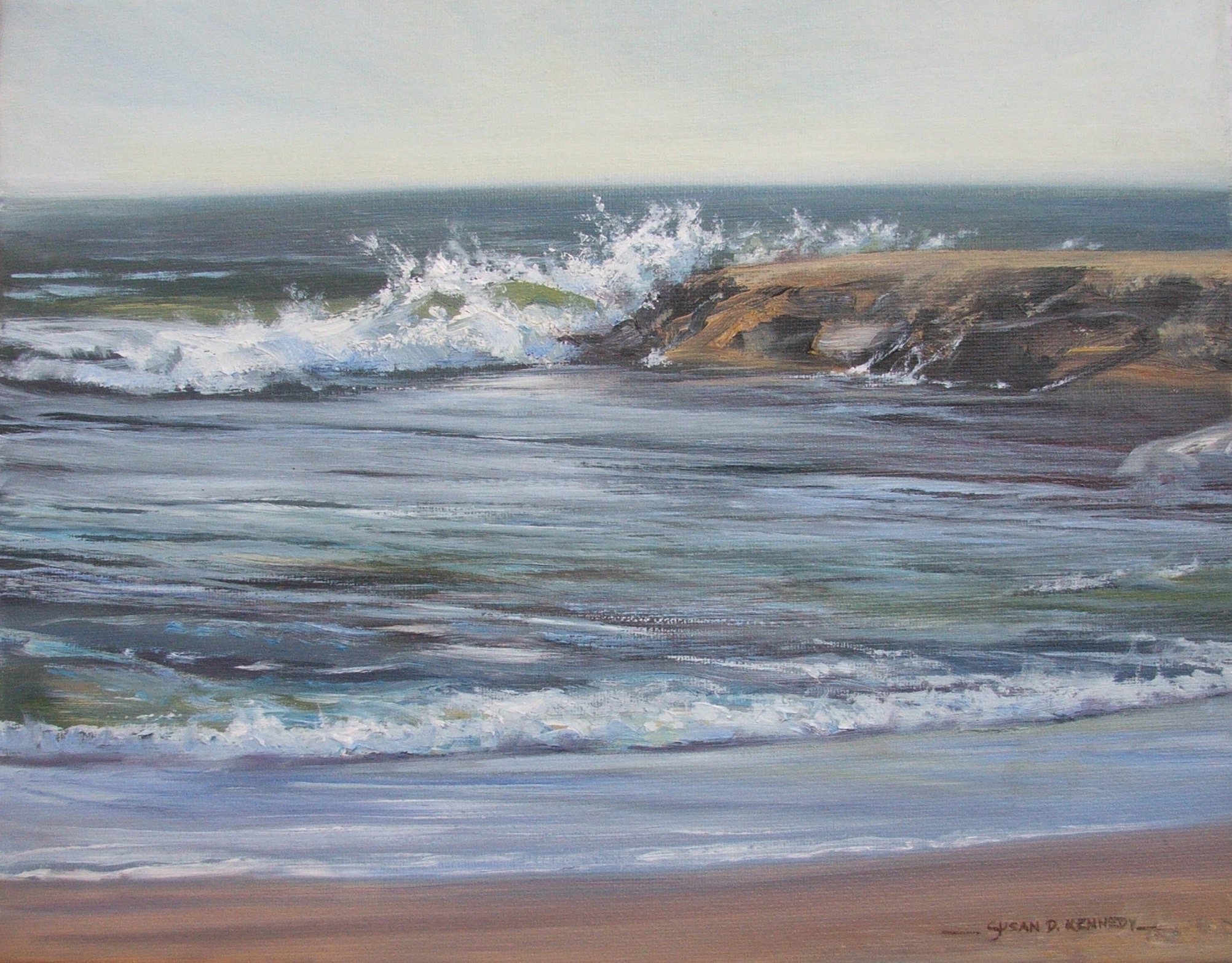 Another floral from ten or more years ago, a watercolor this time. I'm coming back to realism after a few years' obsession with abstraction and experimentation. Who knows where things will end up?
1
2
3
4
5
6
7
8
9
10
11
12
13
14
15
16
17
18
19
20
21
22
23
24
25
26
27
28
29
30
31
32
33
34
35
36
37
38
39
40
41
42
43
44
·
·
·
·
·
·
·
·
·
·
·
·
·
·
·
·
·
·
·
·
·
·
·
·
·
·
·
·
·
·
·
·
·
·
·
·
·
·
·
·
·
·
·
·